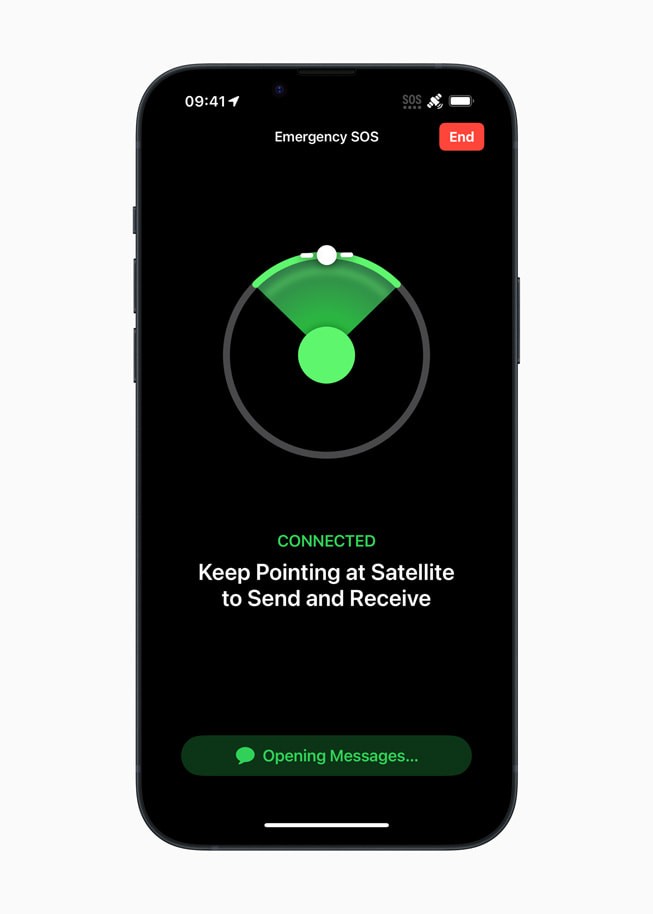 Only the United States and Canada may use Apple's Emergency SOS via satellite capability, which was introduced in November with the iPhone 14 range.
France, Germany, Ireland, and the UK are now included in Apple's expansion of that service to Europe.
Users can use the capability to send an emergency SOS message through satellite even when there is no other connectivity, and it is only accessible on the iPhone 14, iPhone 14 Plus, iPhone 14 Pro, and iPhone 14 Pro Max.
It truly works, as we have demonstrated (twice) in a controlled setting. The user must dial 911 before having the option to send an emergency text via satellite if the call is unsuccessful. The user must next complete a brief survey outlining the nature of their emergency before aiming their phone upward to transmit the message to a satellite. It took a few seconds to deliver the message when I tested it, and my coworker Cecily had a similar experience.
The satellite communications provider Globalstar and Apple have teamed up to create this functionality, which should function anywhere in the world. According to the business, help for more nations will come "next year."
While Emergency SOS via satellite is currently free for everyone, this may not always be the case. After you activate a new iPhone 14, iPhone 14 Plus, iPhone 14 Pro, or iPhone 14 Pro Max, Apple claims the service is free for two years.

How is your
website's SEO?
Use our free tool to get your score calculated in under 60 seconds