The PS5 Pro has been in the works for a while at Sony. A recent report from PhonAndroid discloses the PS5 Pro's launch date as well as some information on its cooling system.Just over two years have passed since Sony first released the basic PS5 and PS5 Digital Edition.
By expanding on the strengths of the existing PS5 and adding updated internal components and potentially an aesthetic overhaul as well, the PS5 Pro would probably accomplish the same thing. But keep in mind that it will be an improvement over the PS5's current hardware rather than a full-fledged replacement; this is not the PS6.
In comparison to the PS5, how much more powerful could the PS5 Pro be, when could it be released, and at what price? We've included all the PS5 Pro rumors you need to be aware of, along with some of our conjecture.
PS5 Pro Rumours: What We Know So Far?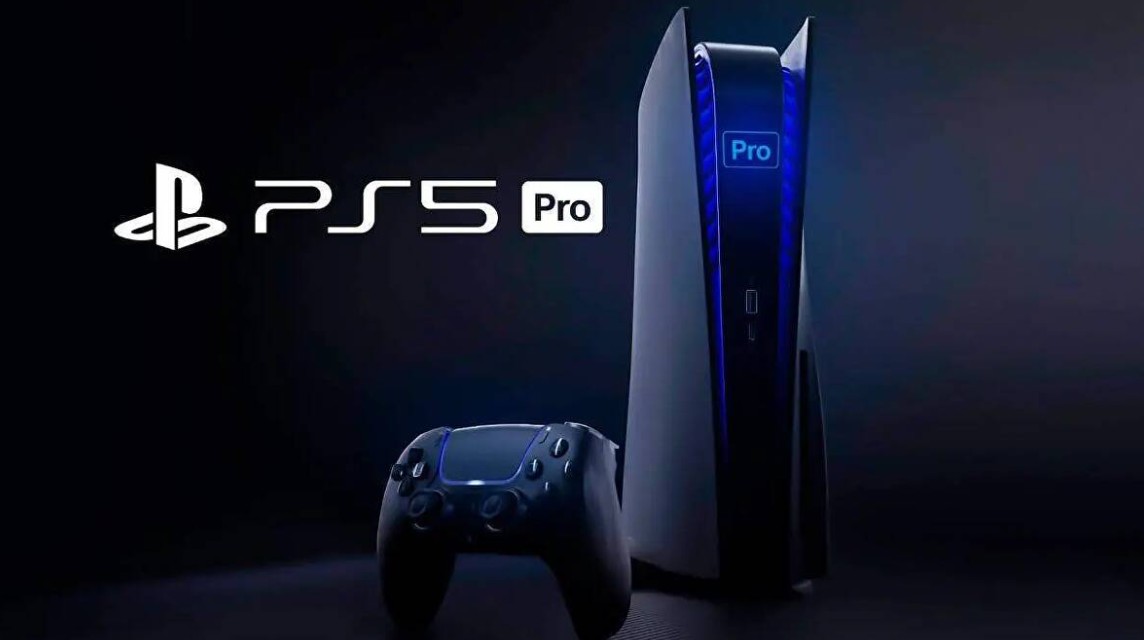 Release Date
When it comes to the Sony PS5 Pro's release, it is anticipated that it will happen in 2024. This information comes from TCL, which recently said at a press conference that an improved Xbox Series X/S and Sony PS5 Pro will launch somewhere between 2023 and 2024, though the precise dates are currently unknown.
Specifications
A 32 teraflop AMD RDNA 3 graphics processor and a 12-core, 5.7 GHz AMD Zen 4 processor will be found in the PlayStation 5 Pro. The device includes 18 GB of GDDR6 memory with a bandwidth of 512GB/s, and the GPU architecture is based on RDNA 3 technology. The PS5 Pro will most likely have a 4K Blu-ray optical drive and 1TB of storage that can be expanded using an NVMe SSD slot.
Memory: 18 GB GDDR6
Storage: 1TB
Optical Drive: 4K BluRay
CPU: AMD's Zen 4
GPU architecture: RDNA-3
GPU: AMD Radeon RX 7000
Bandwidth: 512GB/s
Expandable storage:NVMe SSD slot
Design
Whatever your opinion of the PS5's design, it is a substantial piece of equipment. We're dealing with a home console that completely takes over live room areas, so it's a miracle that the PS5 works as silently and coolly as it does. There are already requests for Sony to make a PS5 Slim to take up less space underneath your screen, but it's impossible to predict what a PS5 Pro may look like.
Storage
There is nothing to be concerned about in terms of storage. Considering that the PlayStation 5 already has a fast SSD, gaming should go easily. Games can load more quickly on the original PlayStation. The incredibly quick SSD in the PlayStation 5 is already fully utilized by gamers. Although it hasn't been officially confirmed, we anticipate that the PS5 Pro will have a speedier SSD and more storage capacity than the PS5's 800 GB.
GPU
It is anticipated that the PS5 Pro will have a stronger GPU than the PS5 model. As a result, the system will be able to run games with better resolutions and more intricate graphics. Although the precise GPU is unknown, AMD's RDNA 3 GPU is likely to be found in the PS5 Pro.
Price
Another uncertainty is the PS5 Pro's price, although if we look back, we can see that the PS4 Pro debuted for $399. With the rumored changes, we can only guesstimate the Pro's price, but you can be sure that it will be more expensive than the disc edition.
The PS5 Pro might then be priced between $600-$700 as a result. Particularly if Sony decides to properly test the hardware's limitations and produce a PlayStation 5 that is truly "Pro."
Should I Purchase The PS5 or Hold Off Until PS5 Pro?
The PS5 Pro, if it exists, will probably provide you with superior hardware and overall performance. However, it won't be available until much later in 2024, according to speculations. Therefore, if you want to get a gaming system right away, we advise choosing the PS5 rather than holding off on the Pro upgrade. You are missing out on some fantastic titles, including Horizon Forbidden West, Spider-Man: Miles Morales, and WoWRagnarok. PS5 has a wide variety of free games which you can play in 2023.
Summing Up
Although Sony has yet to make an official announcement regarding the PS5 Pro, rumors and conjecture have had the gaming community on edge. The PS5 Pro, if it does come out, is expected to be a major improvement over the already outstanding PlayStation 5.
We may anticipate more potent graphics, quicker loading times, and enhanced performance all around. Sony supporters can only wait and wait, hoping that further details will be revealed shortly.
Frequently Asked Questions
How much superior is the PS5 Pro to the PS5?
A fresh report claims that the PS5 Pro should perform twice as well as the standard PS5, but it was unable to provide specific specifications or even confirm the existence of any rumored hardware. At the very least, it's important to keep in mind that the PS5 is lacking a lot of features that early adopters are complaining about.
Will the PS5 Pro be 240Hz compatible?
While the console can't fully utilize the monitor's quick 240Hz refresh rate, its HDMI 2.1 bandwidth still allows for smooth 4K gaming at up to 120 frames per second. In addition, if you wish to use it sometimes for PC gaming, its 240Hz refresh rate is excellent.
What will the PS5 Pro's FPS be?
According to TCL, the PS5 Pro will be able to play games in 8K and up to 120 FPS at a resolution of 2160p.
Will the PS5 Pro include a disc drive?
The replacement of all current models will be the new PS5's primary feature. with only one model having an external optical disc drive. The PS5's second Type-C port will be used to connect this reader to the console.
How is your
website's SEO?
Use our free tool to get your score calculated in under 60 seconds