Everyone is familiar with Facebook as a platform to stay in touchwith loved ones, sharephotos, and find groups of interest. But did you know that you can use Facebook to start an online store and even sell products there?
In this article, you'll learn How to Expand Business through Social Media and Facebook Marketplace, along with the best tools for generating leads and lead management automation.
Origin of Facebook Marketplace

It seems Facebook's use of social networking was insufficient to keep these 2.93 billion people engaged. In October 2016, Facebook Marketplace was released as a platform for local online buying and selling of both new and used goods. In 50 countries, people use Facebook Marketplace to buy and sell goods. As a result, marketers can use it as a platform to increase product conversions and sales.
What is Facebook Marketplace?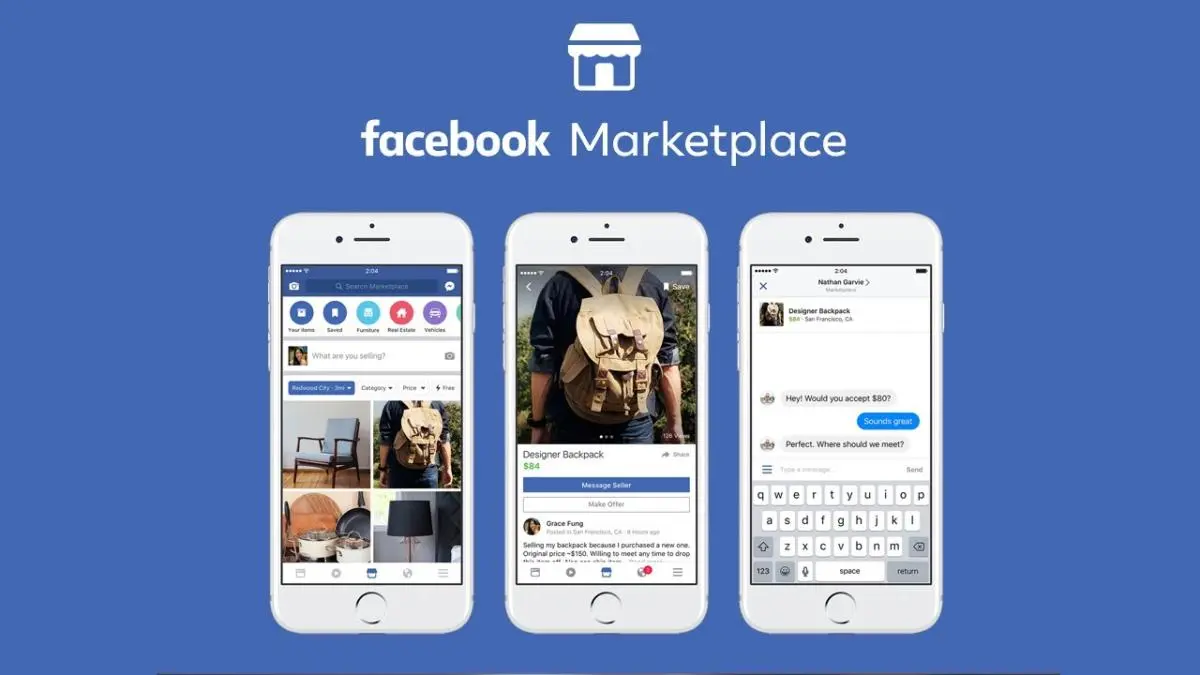 Facebook Marketplace is the social network's classified ads section that focuses on helping people and companies sell goods locally. Facebook is entering new areas with Marketplace to compete with websites like eBay and Craigslist.
The platform is similar to eBay but has a strong "social" component. You have access to the other party's Facebook profile and can communicate with them using Facebook Messenger.
With an estimated 800 million Marketplace users, Facebook alone has 2.9 billion monthly active users. A competent social media marketing agency knows exactly which of these active users to tap to sell your product effectively.
Where can Marketplace be Found?
Just tap the Marketplace button in the header of the Facebook app. It is a symbol that resembles a small store.
What are the Requirements to Begin Selling on Facebook?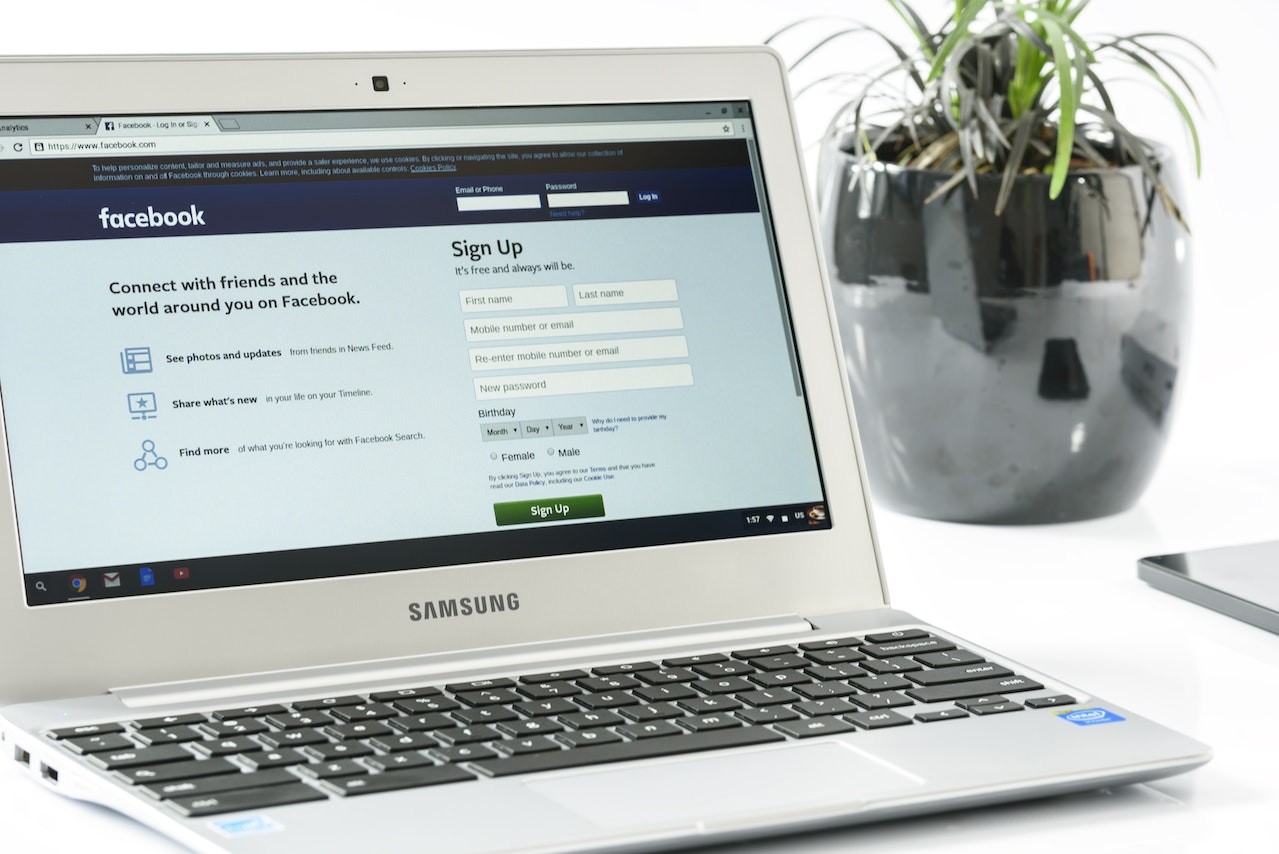 To become an active and profitable seller on Facebook Marketplace, you will need an operative Facebook account. It is that simple! If you want to provide shipping on your listings, you have to go through the extra effort of adding your payment and shipping details.
If you're selling locally, unlike other eCommerce or resale marketplace, Facebook doesn't charge you to list your goods. If a customer orders shipping, the vendor only has to pay 5% of the sale price. For both newbies and experiencede Commerce entrepreneurs, listing products on Facebook is a no-brainer because of the low overhead.
How Facebook Marketplace does Operate?
To categorize things on Facebook Marketplace, a simple idea is used. Sellers have the option to offer their goods for closed sale. The Facebook marketplace considers user profiles to determine the location of users when they search for products. Then, it shows various goods that are available for purchase there. The potential buyer then decides which item they want to buy and contacts the seller via Facebook Messenger. Both parties agree on the method of payment and delivery of the item, either in person at the agreed location or via shipment.
How to use Facebook Marketplace to List Products?
If you are a business owner, you must first have a personal or company Facebook account. You can create one if you don't already have one. Otherwise, log in to the marketplace with your existing Facebook account. Then, add your products to Facebook's Marketplace, News Feed, and other relevant areas so that users may view them.
Note: Marketplace product listing must adhere to the guidelines presented above. You should read the Facebook community standards as well.
To list your products, follow this step-by-step procedure.
1. Click marketplace in the news feed.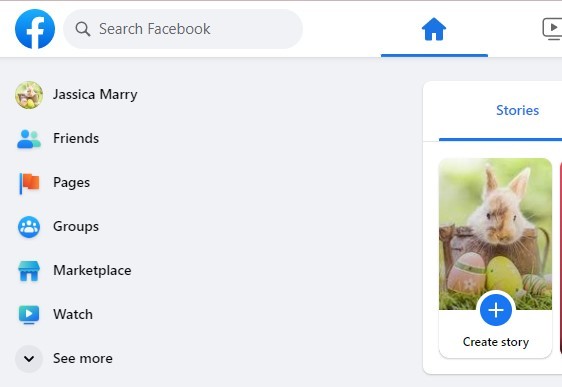 2. From the Marketplace menu, select "Create a new listing".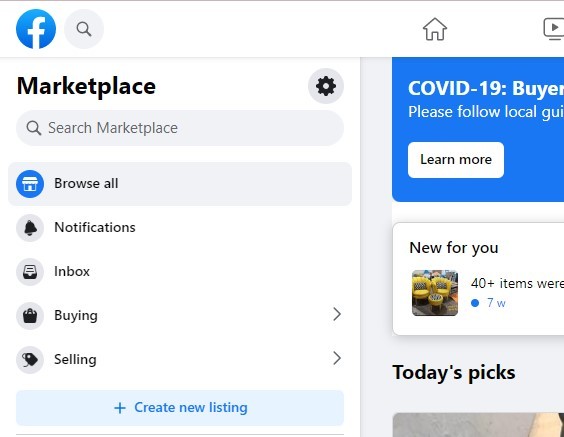 3. From the three options—Items for sale, Vehicles for sale, and Houses for rent—select the item you want to offer. We'll select "thing for sale" in this instance.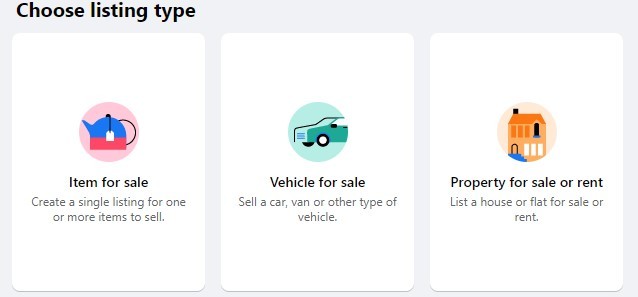 4. Choose your product category, and enter the information you want to sell, including price, location, and a brief description of the item. Additionally, 10 product photos are allowed.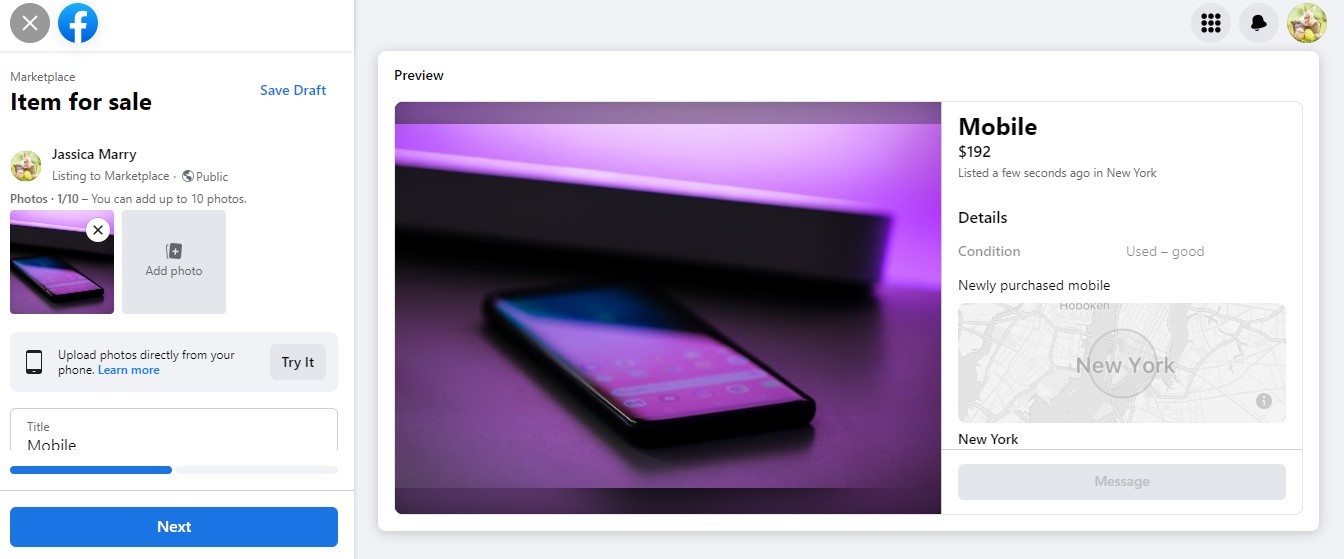 5. To publish the listing in the Marketplace, click "Publish". Keep in mind that you have the choice of listing your goods in many places.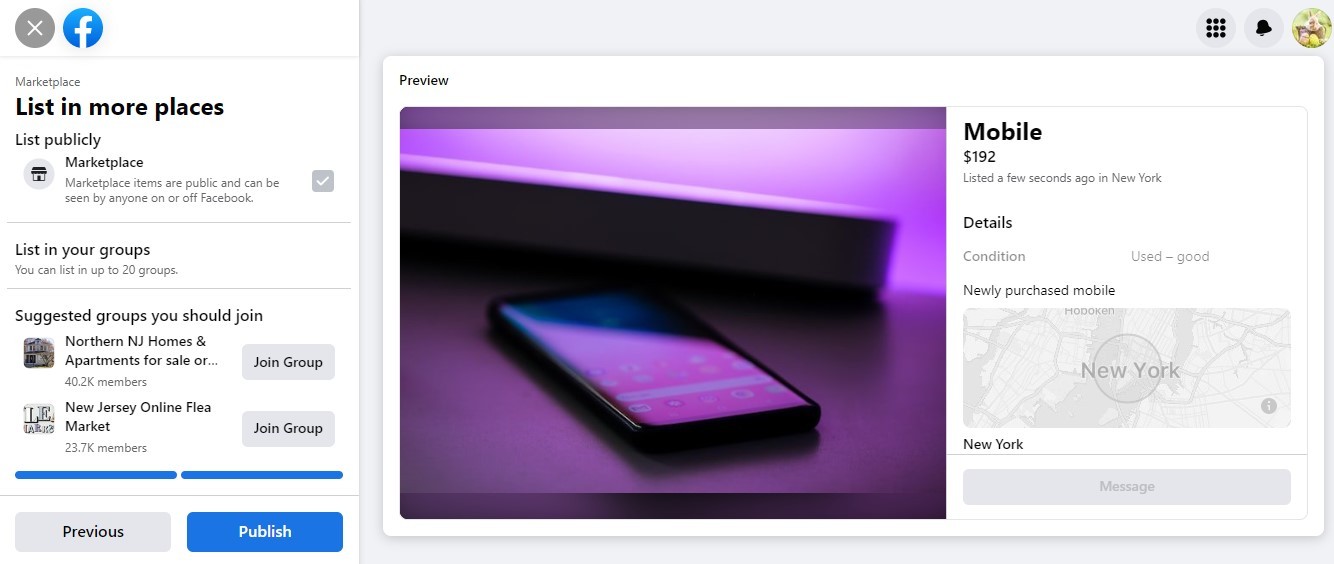 Congratulations! Your item is currently available on Facebook Marketplace. On your Facebook business profile, click the Shop tab to open your store.
Making your products available to potential customers through their list will increase your chances of making a sale. Utilizing Facebook Ads can speed up the process and increase the number of people who see your stuff.
Advanced Tips for Selling Product on Facebook Marketplace
You can master Facebook Marketplace once you master product research and listing optimization. Let's discuss a couple of next-level tactics for boosting your sales.
Boost Your Listings
By "boosting" your Facebook listings, you can increase their visibility by bringing them back to the top of Marketplace search results. By effectively turning your listing into an advertisement, boosting it has the following advantages:
Additionally, your listing will show up on people's news feeds.
Make your audience specific to attract potential clients.
Set your daily spending limit and marketing window.
View Facebook analytics on the effectiveness of your listing.
Offer Free Delivery Service
Many customers prefer not to leave their homes when picking up products, particularly when it comes to heavy furniture. You'll increase your conversions if you provide free local delivery within a convenient radius.
Take Excellent Pictures
You wouldn't believe how many listings on Facebook I come across that contain drab, dimly lit, or unclear photographs. I know this seems obvious. Spend some time making sure your pictures are sharp, transparent, and well-lit. People will ask for decent images if your listing doesn't have any, so make sure you provide some.
Customers want to know exactly what they're getting. So include high-quality photos shot from various angles, close-ups of cosmetic flaws, and lifestyle photos of the product in use.
Post your Listing on Local Social Groups
Getting your goods in front of nearby customers is usually beneficial.
It's important to keep in mind that if you publish an ad in one of these buyer/seller groups, others may leave comments on it. This might be advantageous or detrimental. You face the chance of receiving some negative feedback, for instance, if you resell anything for an outrageously inflated price.
Expand to Other Markets
If Facebook Marketplace is your first exposure to online shopping, you may eventually move on to Amazon and eBay, which provide more sophisticated selling platforms.
eBay: With 138 million active buyers globally, more than 70% of them are from the United States, eBay is still going strong. Given that you can quickly create an account and sell comparable goods, eBay is perhaps the next best thing to Facebook Marketplace.
Amazon: Millions of people watch Amazon, which will dominate nearly 40% of all US retail internet sales this year. It goes without saying that it's a fantastic location to establish and expand your online store. Additionally, delivery is a breeze because of Amazon's efficient fulfillment network (Fulfillment by Amazon).
Comparison of Facebook Marketplace with Other Platforms
Facebook Marketplace is a robust online platform designed for buying and selling that stands out distinctively against some of its main competitors: OLX, Amazon, and eBay.
When compared to OLX, which largely focuses on classified ads, Facebook Marketplace boasts a bigger reach thanks to Facebook's extensive network. While OLX has a decent audience, it must be measured against Facebook's global seal. Furthermore, Facebook Marketplace provides a heightened user experience with advanced search capabilities, making relevant listings more accessible. Significantly, it encourages social engagement, creating a sense of community between buyers and sellers, an aspect somewhat lacking in OLX.
Compared to Amazon, Facebook Marketplace has an advantage with its wider product selection, as it permits the sale of new and used items, whereas Amazon primarily deals with new products. Additionally, Facebook Marketplace shines in localized transactions, offering simple local pickups, thus fostering a community spirit. In contrast, Amazon operates globally, dealing with worldwide shipping. Also, Facebook Marketplace wins on affordability, as it doesn't charge fees for listing or selling products, whereas Amazon does.
The contrast is further illuminated when compared with eBay. Facebook Marketplace offers a simpler transaction experience with fixed prices than eBay's signature auctions and bidding. Facebook's broad user base ensures more visibility for listings, and its system allows for direct contact and negotiation between buyer and seller, making transactions smoother. While eBay provides a broader location choice with international shipping, it entails added complexities.
Overall, Facebook Marketplace stands out with its reach, user interaction, variety in listings, simple transaction process, and community-building. These factors make Facebook Marketplace an excellent choice for online buying and selling, especially compared to competitors like OLX, Amazon, and eBay.
What is Better? Facebook Marketplace or eBay

Many people believe that Facebook is a better marketplace than eBay. Because unlike eBay, which is a traditional marketplace, Facebook has positioned itself as a social marketplace where you can not only view the seller's profile but also see your mutual friends (in case you want to find out more about the seller) and chat with them using Facebook Messenger.
Facebook, however, does not assist with the payment or delivery of things in the Marketplace, in contrast to eBay. The marketplace does not yet have a comment or review function. To overcome its few objective disadvantages, it is widely advised to consult the same marketing agency that you have chosen earlier for the first Ecommerce Website Development project.
Concluding Words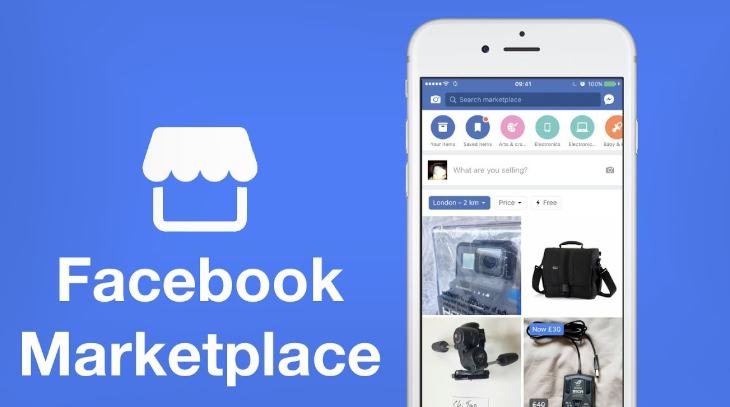 Start your Facebook Marketplace business!
Facebook Marketplace is fantastic for buyers who want to market their goods. You can find a lot of customers there thanks to its massive audience. It's easy to use and free to set up. This tool also provides targeted ads that might help you boost sales by bringing more attention to your product in the Marketplace.
After you sell your first item on Facebook, you'll be hooked. Both buyers and sellers will find shopping straightforward on our user-friendly platform.You can start selling goods from your home the same day with justone Facebook account. For better results, you can consult an expert Digital Marketing Service company.
I sincerely hope this complete guide will assist you in beginning your selling experience on Facebook Marketplace! If you've had success on Facebook, share your best tips with us in the comments.
Frequently Asked Questions
Does Facebook charge for selling on Marketplace?
No, Facebook does not charge fees for listing or selling items on Marketplace. It's currently a free platform for buying and selling.
What are the cons of Facebook Marketplace?
Limited buyer/seller protection compared to dedicated e-commerce platforms.
Possibility of encountering unreliable or fraudulent sellers.
Difficulty in resolving disputes or issues that may arise during transactions.
What can't you list on Facebook Marketplace?
Certain restricted or prohibited items include weapons, drugs, adult content, and counterfeit goods.
Animals, event tickets, and downloadable digital products are also not allowed.
Can I list job postings on Facebook Marketplace?
Yes, you can list job postings on Facebook Marketplace. It provides a platform to connect with potential candidates and reach a wide audience, including local users. There are a lot of reasons why Facebook Marketplace is preferable.
How is your
website's SEO?
Use our free tool to get your score calculated in under 60 seconds