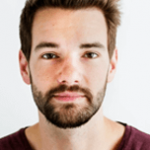 John Fernandes
I used to spend hours writing creative copy, but now all I do is tell Mike what I need and it writes everything for me. It's the ultimate content writer, for bloggers, marketers, & entrepreneurs.
Signup for this Author
Be the first to know when we publish a new blog post!
Signup for this Author