eBay Dropshipping – How to Start Dropship on eBay?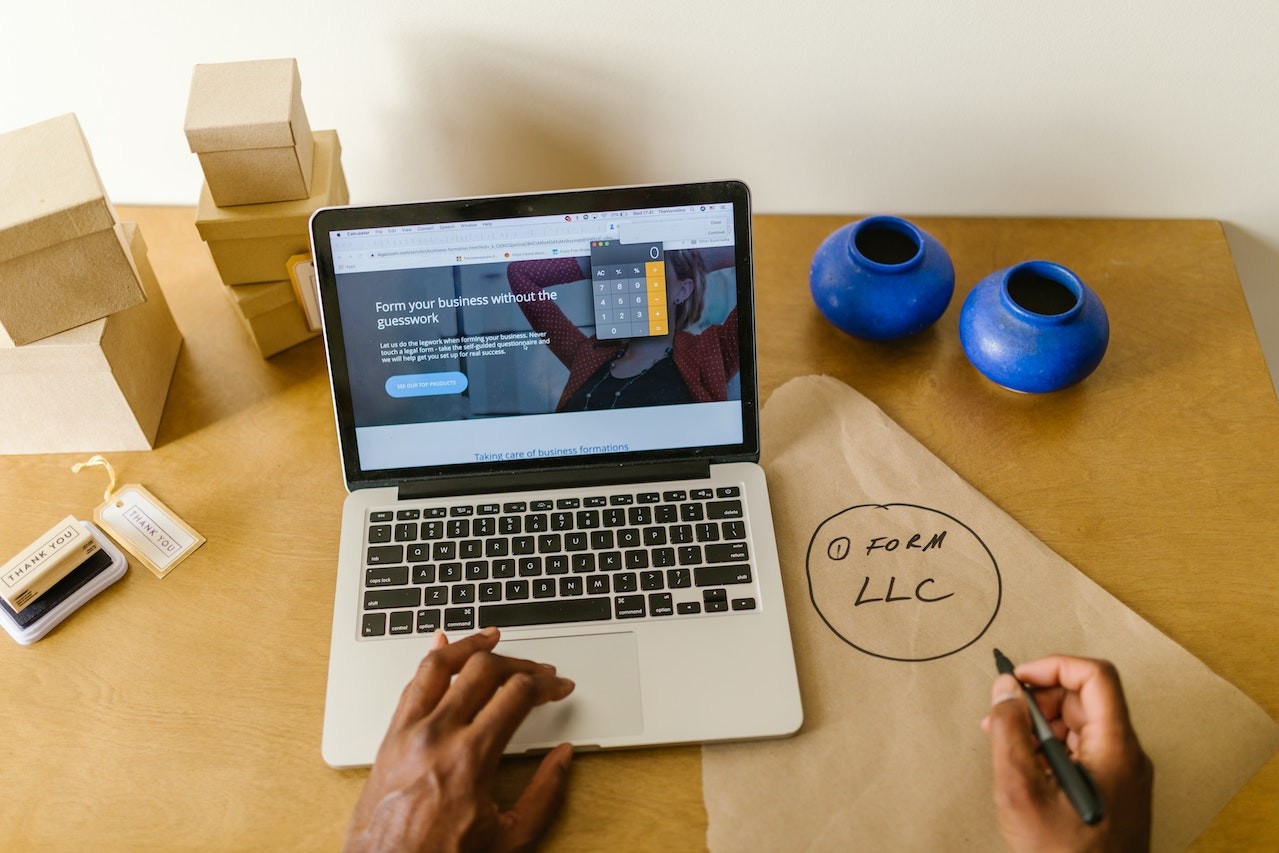 Among the hottest topics in the industry, eBay dropshipping tops the list. According to reports, the total number of drop shipping transactions on eBay has increased by approximately 146% over the past few years. Moreover, the global drop shipping market is most likely to take rise in the upcoming years.
It was estimated as 102.2 billion U.S. dollars in 2018. The amount is expected to cross 557.9 billion U.S. dollars by 2025. Entrepreneurs today wish to start their dropship businesses on Amazon and eBay. However, stepping into such a competitive market requires experience, expertise, and guidance.
Before diving deeper into the topic, let us take a look at drop shipping and eBay separately.
What Do You Know About eBay?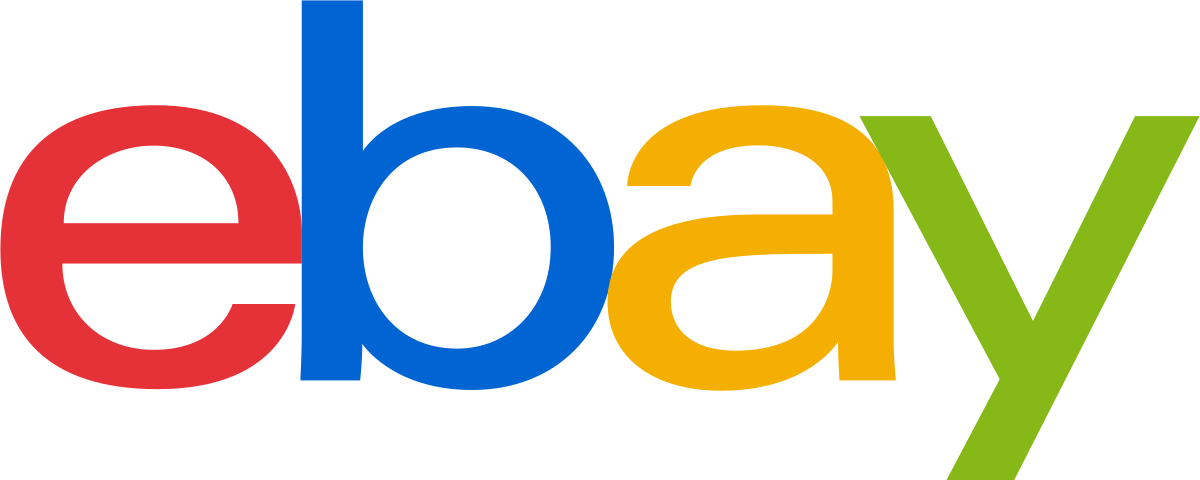 Established in 1995, eBay started as an auction platform for second-hand and low-value items. But its growing popularity transformed eBay into a marketplace for brand-new products.
Today, eBay serves as an eCommerce giant for retailers and dropshippers. Sellers fancy the platform for its worldwide recognition.
What Is A Dropshipping Business?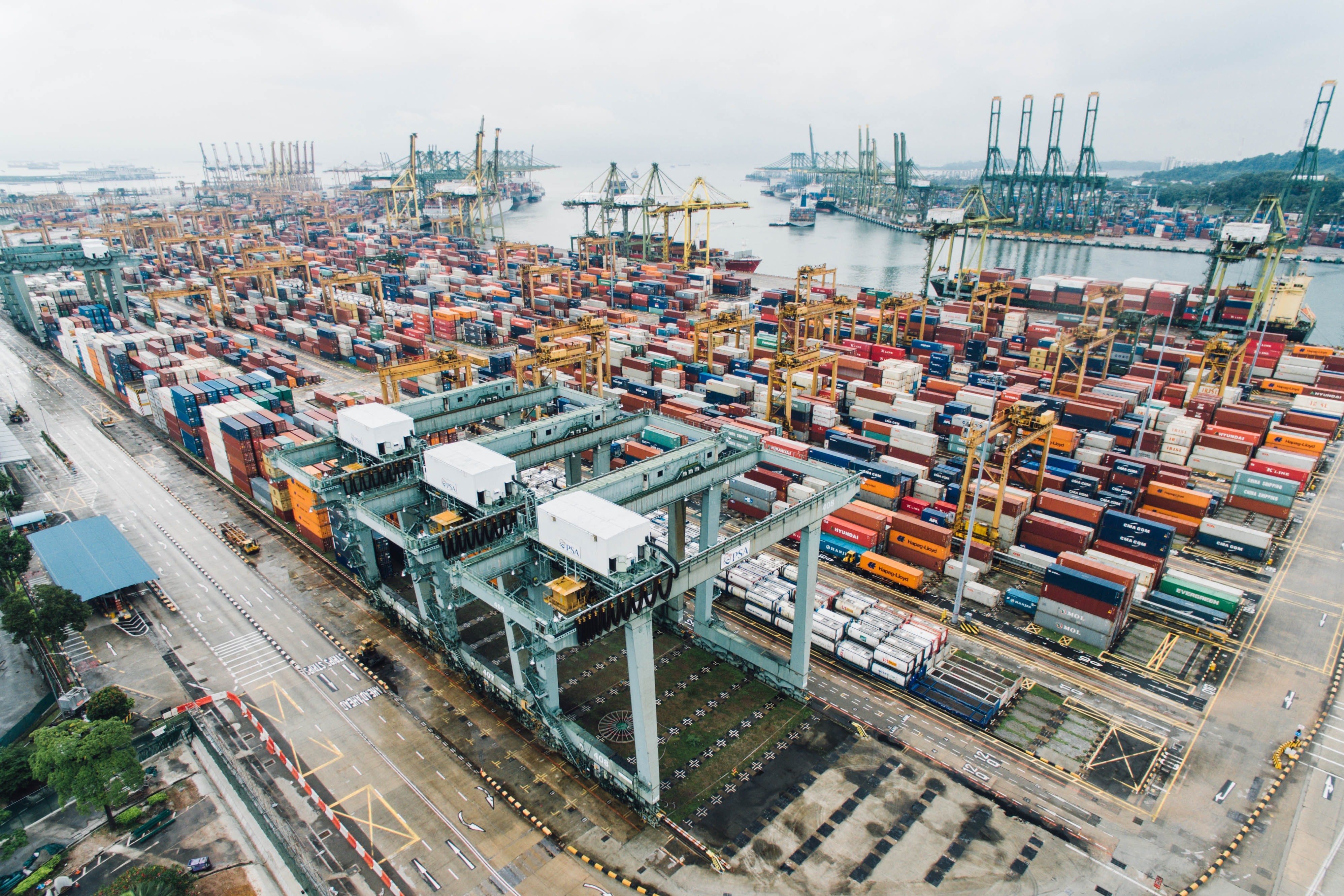 Dropshipping is an online business model that serves as an eCommerce opportunity for online entrepreneurs. It is a method of order fulfillment where a business is independent of warehousing inventory. Rather than stocking products, Retailers buy them some third-party suppliers for their customers.
Here, the third-party suppliers are responsible for delivering the products directly to the customer. It keeps a drop shipper from opening a brick-and-mortar store and investing in plenty of employees. All you have to do is to open an online storefront for taking orders. Make sure to hire the best eCommerce website development services in this case.
How to Start a Dropshipping Business on eBay?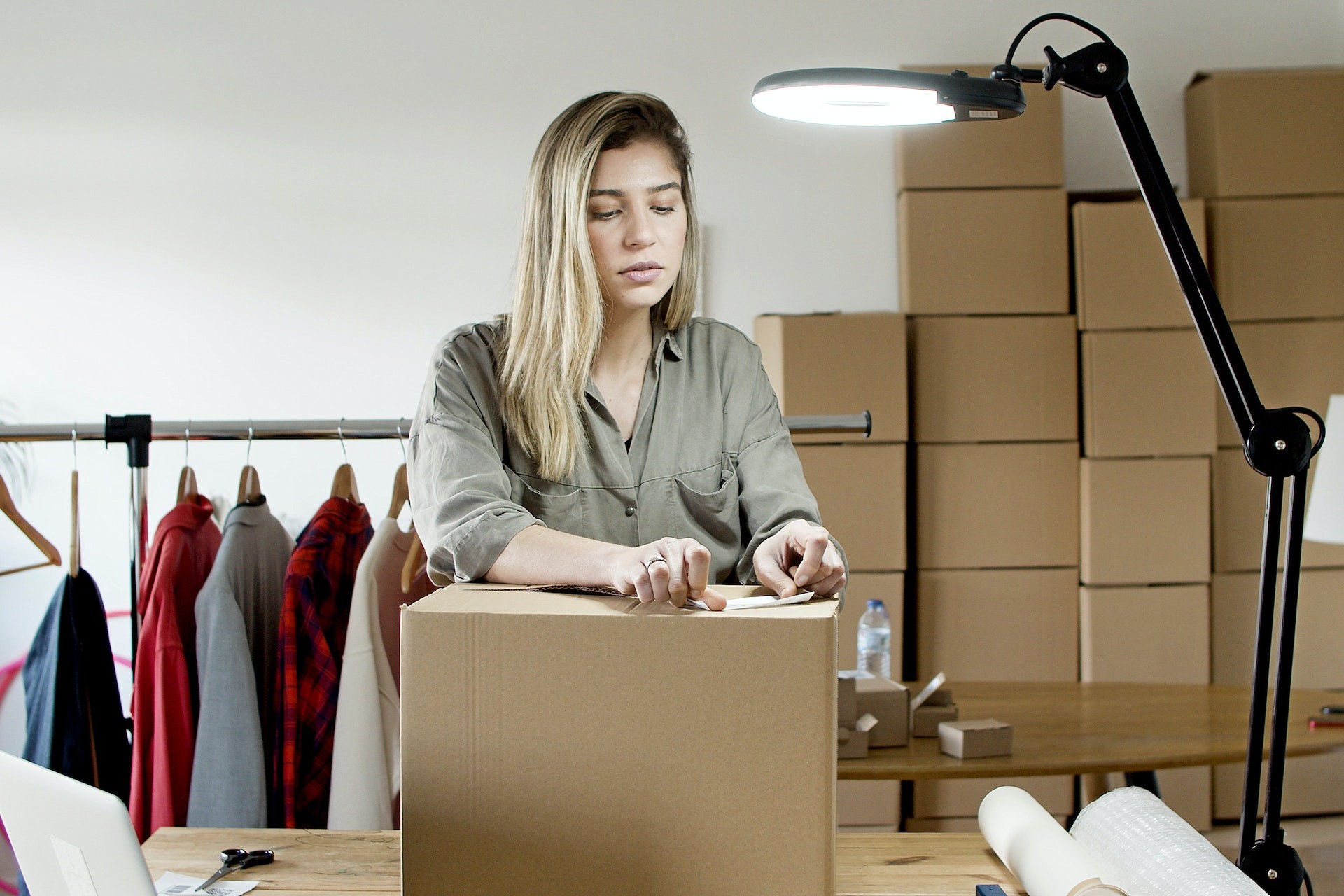 To start eBay dropshipping, take a look down at the following steps. Follow each of these carefully for positive results.
Set Up Your eBay Seller Account
You must create a seller account to retail products through an eBay storefront. To register yourself,
Visit the registration page and create an account by providing the basic details of your business.
Check out all the eBay store options and subscribe to the one that meets your needs.
Now link your active bank account with this account to receive payments.
Once you complete these steps, you will be ready to prepare your dropshipping list.
Search for Profitable Items
Look for eBay's top-selling products to prepare your list. Search on the best seller pages of eBayand source similar products from wholesale suppliers. The most popular products that easilydropship include:
Toys
Pet Supplies
Clothing
Footwear
Fashion Accessories
Consumer Electronics
Patio Products
Home Décor Items
Make sure to check the return rate for every item that you source. Experts always suggest investing in items with low return rates.
Finalize Your Dropshipping Suppliers
Always look for authentic and reliable dropshipping suppliers. Make sure to provide a return label on each of their products in case you need it. The general process to find your supplier is to select a niche and look for an available supplier.
Create Your eBay Product List
Prepare a list of all the items you have for eBay dropshipping. Make sure you find potential keywords for the target audience. Also, give attention to the following details.
Product title and description
High-quality product images
Authentic customer reviews
Product return policy
Price All Your Products
Making sure of the right price point is key to drop shipping products on eBay. You can give attention to three factors when finalizing the price.
Original product price
Business expenses like shipping fees and listing cost
Expected profit
Try to manage the price point by keeping it lower than relatable listings but higher enough to make a profit.
Policies for eBay Dropshipping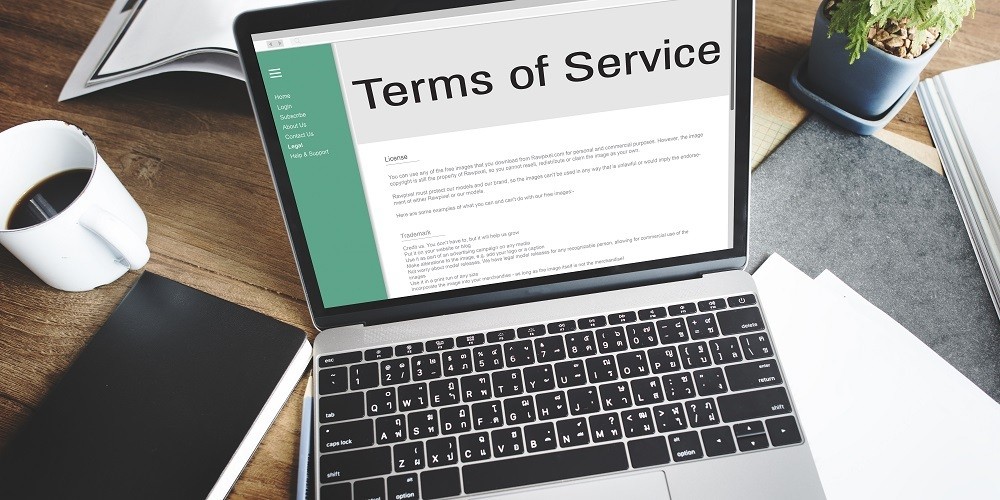 According to eBay's dropshipping policy, you cannot purchase products from other dropshipping suppliers. It is because they will directly ship products to your customers.
In case you do not comply with the policies, eBay will flag your account and remove all your listings. You are also required to pay our listing fees, no matter the product sales or not. This amount must be paid within the first 30 days of your purchase.
Expert Tips for eBay Dropshipping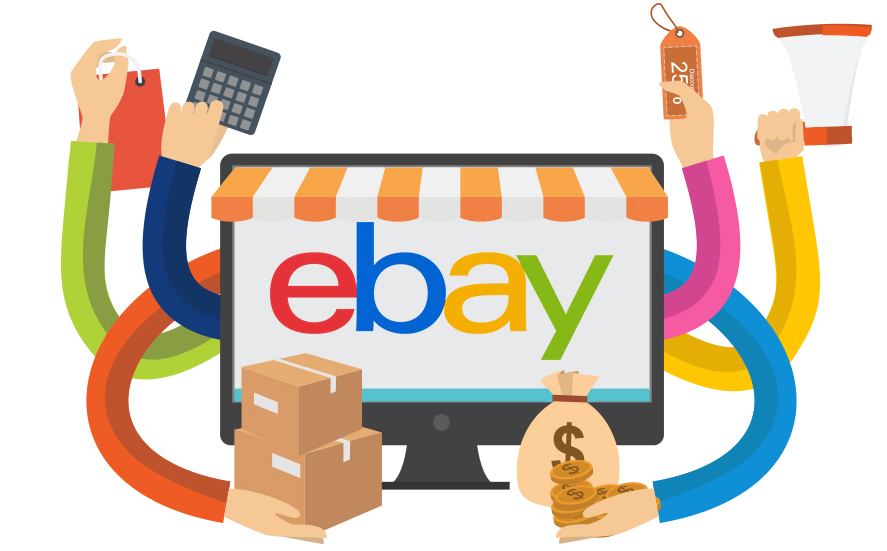 Starting a dropshipping business on eBay is not as complicated as it seems. However, there are a few export tips that can help you succeed.
Set Up A Multi-Buy Offer
A multi-buy offer means a bundled offer on eBay. It means selling one product for $4 and two products for $6. This way, customers will prefer buying more products from you.
Also, it will save you from paying import and shipping fees multiple times. You can also provide eBay discount codes to help customers.
Organize Your Inventory
Try to organize your inventory and gather all details in one place. It will help you check your customer and sales Information at once.
Give Attention to Customer Support
No matter if customers receive products from third-party suppliers. You are advised to update your customer support to provide a good experience. Make sure to solve every query as quickly as possible.
Try to source products from the best stores all over the USA. Always focus on the quality of the products you are selling.
The Pros and Cons of eBay Dropshipping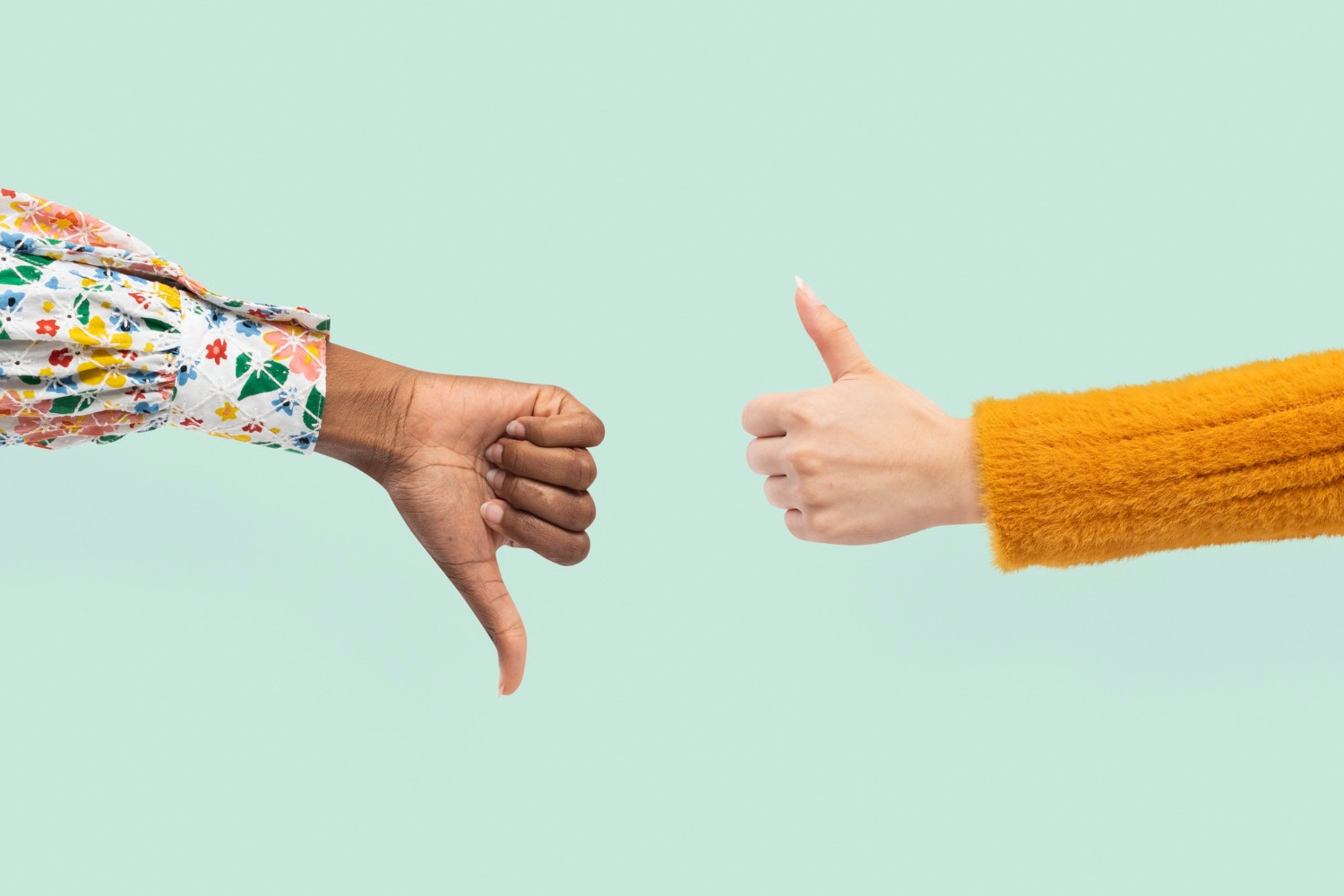 Every business comes with a set of pros and cons. So does eBay dropshipping. Before you start your storefront, make sure to check these.
Advantages of eBay Dropshipping
There are multiple benefits of eBay dropshipping. You can look around these to set up your business.
Zero Upfront Investment
The greatest advantage of eBay dropshipping is freedom from stocking products. You require no upfront investment unless you are on good terms with the wholesale supplier.
Huge Customer Base
Another advantage of dropshipping on eBay is the platform's global recognition. One of the most popular auction websites in the market, eBay offers a large audience.
When you start a dropshipping business here, you are most likely to connect with a huge customer base initially.
Flexible Dropshipping Method
Most professionals today believe in having a side business. It serves as a necessity to stay afloat and financially independent. Hence, dropshipping is considered a popular business plan among people.
On eBay, you are free to drop ship from anywhere all over the globe. The method of drop shipping on this platform is flexible and requires no extra expertise.
Quick and Easy Start-Up
Setting up your business on eBay requires no upfront investment. It means you can start your venture with no investment at all.
You only need to set up a seller account and find an authentic wholesaler to dropship products to your customer.
Safe and Promised Growth
Expanding oneBay's drop shipping business involves minimal risk. You only require connection with reliable suppliers.
The more you sell on eBay, the more recognition you get. While it can add up to the number of orders, typical expansion stays out of place. It means you are not supposed to increase Staff wages, warehouse rent or office space, etc.
Less Marketing Efforts
Unlike other platforms, eBay is independent of online promotions and marketing. Because it offers a huge customer base, business owners do not require additional advertisements to attract an audience.
Even if you do not spend more time on unnecessary promotions, online buyers are most likely to find your listings.
Disadvantages of eBay Dropshipping
Regardless of its multiple benefits, eBay dropshipping is most likely to offer a list of disadvantages. After the platform's strict policies, eBay drop shippers must keep these in mind.
Multiple Business Restrictions
Doing business on eBay brings plenty of restrictions. Drop shippers must follow every rule to keep things going. The platform legalizes dropshipping only when you find an authentic wholesale supplier to dropship your products.
Also, eBay has strict terms and conditions through which sellers communicate with their customers and represent their brand. In case you do not comply with its policy, the platform flags your account.
Difficult To Find Wholesalers
The biggest disadvantage of eBay drop shipping is finding authentic wholesale suppliers. In the beginning, very few wholesalers will agree to do business with you. Drop shippers must prove themselves to build a strong relationship with wholesalers.
Extremely High Competition
Setting up a dropshipping business on eBay is not difficult. For this reason, many online sellers are interested in trying their luck. It adds to the number of competitors for you.
Also, there is fierce competition between retailers due to the price point. Many other sellers will be offering similar products in a similar price range. Hence, you must find a way to stand out.
Buying Inventory Upfront
While dropshipping means no upfront investments, things are different at the start. You are forced to buy products in bulk to prove your sales record to wholesalers. It often leads to purchasing products that are never sold.
As a result, the concept of dropshipping vanishes, and you risk your business.
Lower Profit Margins
Due to the high competition among retailers, you must keep a low sale price to stay in the race. It leads to a very lower than expected profit. In addition to this, you are charged 10% of your overall sales profit.
Only the first fifty items on your list are sold for free. The only way to increase your sales profit is to increase the number of sales items every month.
The Strict Blame Game
According to eBay's dropshipping policy, Retailers must drop the items within the given time frame. However, this policy does not apply to third-party suppliers. They are free to delay the delivery in case products go out of stock.
It means customers can grab your collar for deliveries. You can also result in bad reviews on your account, which may lead to low sales and account suspension. Moreover, in case a buyer asks for a refund, only the eBay supplier is responsible.
Zero Personal Benefits
Drop shipping on eBay means you don't own your customers. Whenever you sell products to any customer, the platform builds its brand image. It means retailers are only growing eBay by dropshipping items.
No matter if a customer has purchased products from you. Whenever asked about the seller, your customers will mention eBay and not your name.
Are You Ready To Start eBay Dropshipping?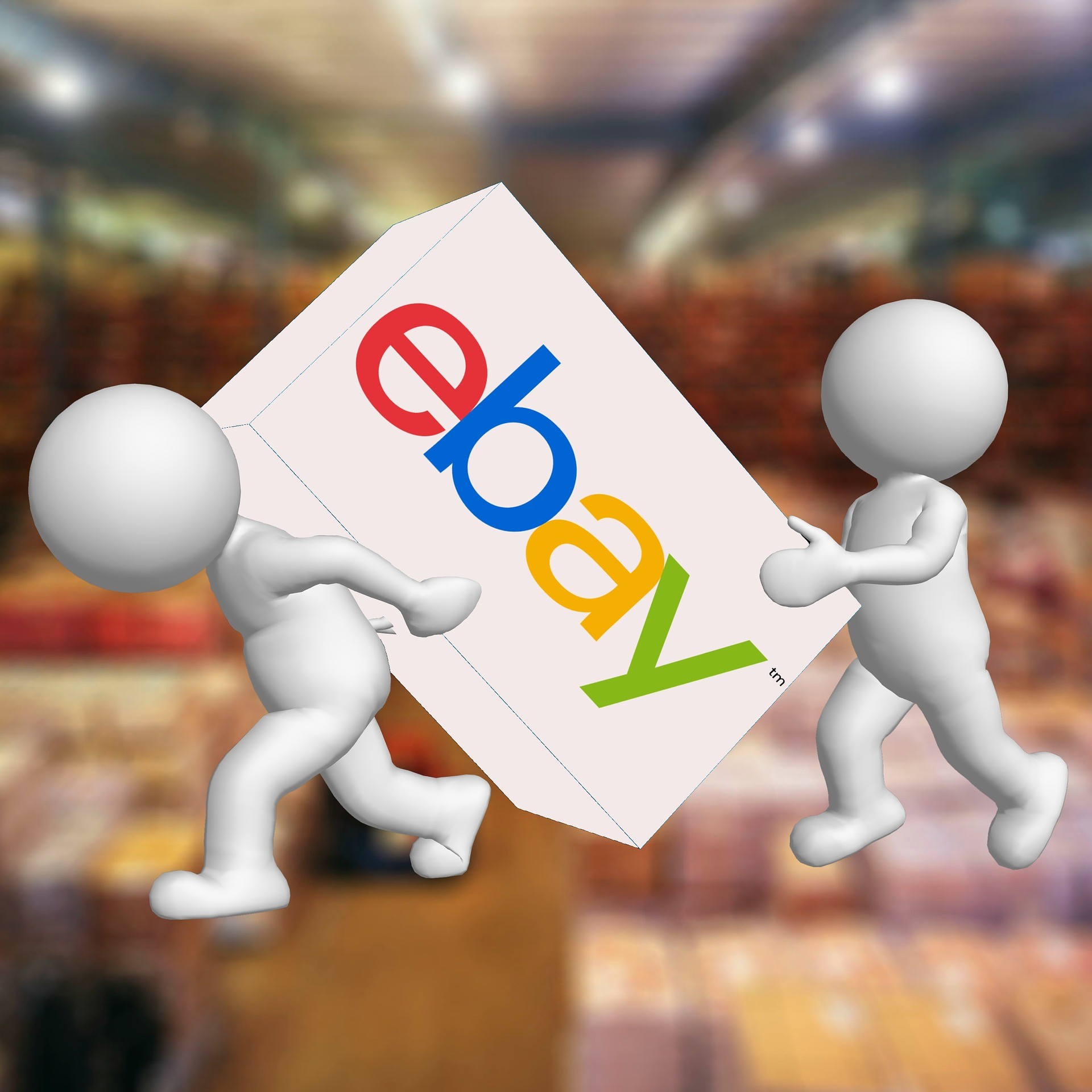 According to reports, eBay has more than 147 billion active buyers currently in the market. Regardless of all the disadvantages, eBay drop shipping is an attractive and popular business among online sellers. It has helped many online retailers grow their businesses. You can also take help from this platform and start dropshipping.
If looking for answers and yes or no, then eBay dropshipping is a business that depends on your goals. Anyone looking to earn a small profit as a side business can consider eBay dropshipping as a great option.
However, if you wish to grow a healthy and long-term brand, do not waste time here. Think about other ways to start as an entrepreneur. That's all from us about starting to dropship on eBay.
We hope your queries are cleared. For more, feel free to ask questions in the comments below. Also, share your reviews about eBay dropshipping. If you have ever been on this platform, do let us know about your experience as a drop shipper.
Frequently Asked Questions
Where to find the best suppliers for eBay dropshipping?
It is difficult to find reliable suppliers to dropship at the start. However, you can look at popular platforms like Doba, AliExpress, and Alibaba. Make sure to check the customer Reviews, seller rating, and estimated delivery time for every supplier.
How much does it cost to dropship on eBay?
You can start your dropshipping business with zero initial investments. Setting up an account on this platform is free. But when your business goes in flow, you must pay the store subscription fees, final value fees, listing fees, and insertion fees.
Is dropshipping on Shopify better than eBay?
Drop shippers find eBay as a great and reliable platform. However, it's plenty of restrictions that keep you from owning your customers. Shopify, on the other hand, is said to offer more control over Branding. Make sure to hire the best Shopify website design services if you move toward this platform.