Comprehensive Guide for Law Firm SEO Services
SEO is the process of optimizing a website to rank higher in search engine results for relevant keywords. Search engines are one of the most popular digital marketing channels because they are easily accessible to a wide range of users and can provide highly targeted results. Additionally, search engines are also one of the easiest digital marketing channels to measure return on investment (ROI) because they provide detailed analytics and tracking tools that can be used to measure website traffic, conversions, and revenue.
The goal of SEO for law firms is to increase visibility and generate leads from potential clients who are searching for legal services online. This is done by making changes to the website's content and structure by creating useful and informative content that answers the questions and concerns of clients, as well as building backlinks from other websites. By implementing effective SEO tactics, law firms can increase their online visibility and attract more qualified leads, ultimately resulting in more paying clients.
Journey to Success with SEO Services for Law Firms
113+ New Cases Involved
113+ number of new cases increased in just 6 months for a business law firm in is a significant achievement.
230% Organic Traffic Increased
By improving the visibility of a lawyer's website, SEO can increase the 2x more organic traffic to their website, leading to more potential clients and leads.
50+ New Client
By optimizing for specific keywords and phrases, SEO can help lawyers attract 20+ new clients in a month.
$250K Revenue Generated
$250K more revenue generated by winning intellectual property law cases as a successful attorney in major states of the USA.
Why is it Important to Hire A Law Firm SEO Company?
Law firm SEO services are crucial for attorneys as it allows them to reach potential clients through search engines such as Google, which is one of the primary ways people find businesses to hire. Working with a law firm SEO Company means that we're designed to answer searchers' queries, satisfy user intent, and showcase the attorney's expertise. Such practices from a law firm SEO expert help to increase visibility and attract more qualified leads who are more likely to convert into paying clients.
Additionally, a law firm SEO agency can also play an important role in building trust, increasing awareness, and encouraging people to take action. This can be achieved by creating user-friendly and visually appealing content that is easy to understand and provides relevant and helpful information. At YDL, we help lawyers in the following ways:
70% of the cases will be landed to you via the website.
Keyword positioning on Google's First page will help to increase the click-through rate by 35%.
Local SEO techniques can help lawyers to reach 60% more of the local audience effectively.
Important Elements of Law Firm SEO Strategy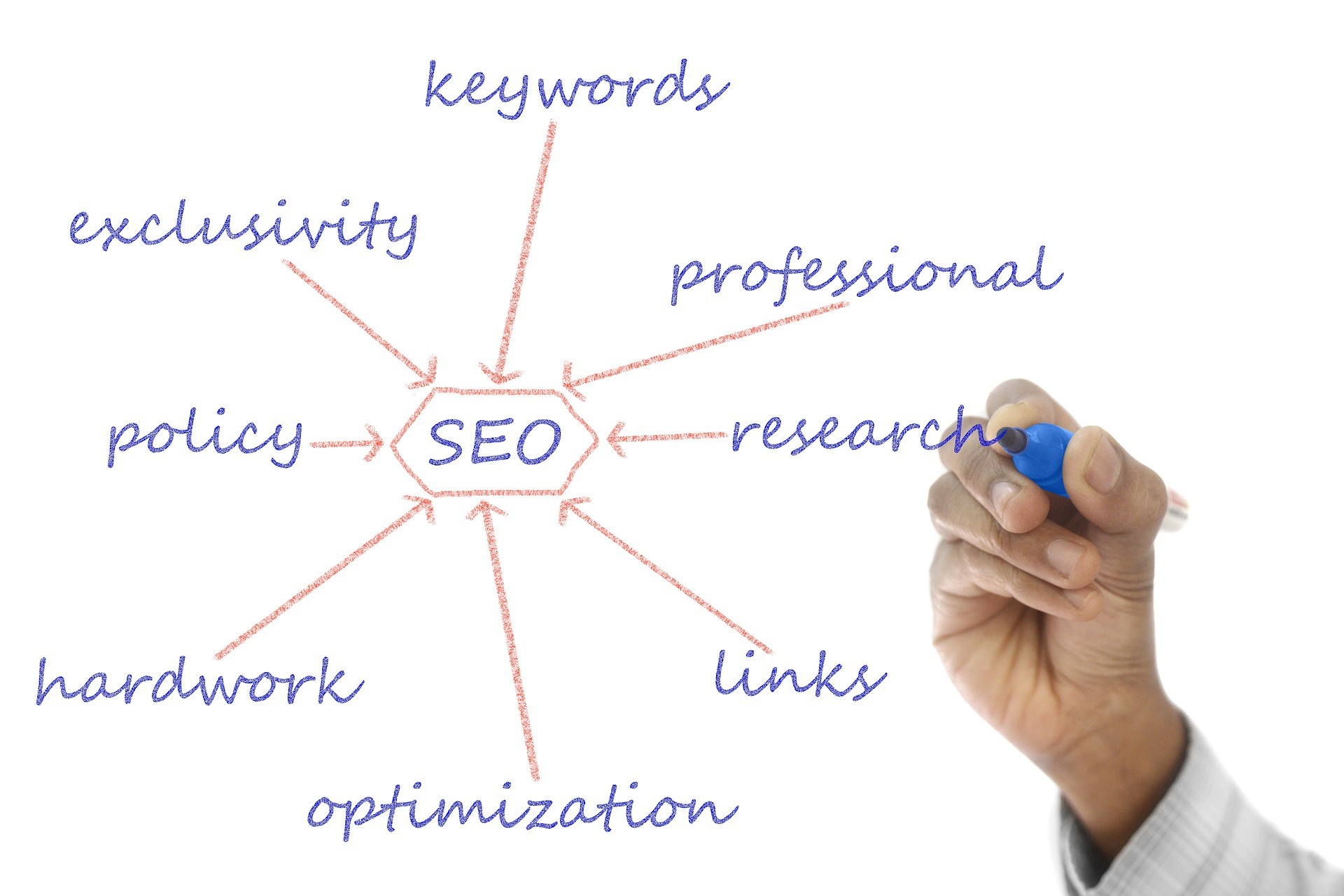 While the fundamental objective of a law firm is to serve its clients, a law firm SEO company ensures that the firm gets a steady stream of clients that will sustain and grow the business in the future. Choosing YourDigiLab as your law firm SEO agency ensures your long-term success. Our Law Firm SEO experts work on the following strategies to keep your repo in the market.
Keyword Research
Keyword research is an essential part of SEO, as it helps to identify the terms and phrases that potential clients are using to search for legal services. By understanding the keywords that are relevant to your practice and the intent behind them, we can create content that is more likely to rank well in search engine results. It also helps our Law Firm SEO expert in creating the right meta tags, header tags, and keyword-rich content that can help to increase visibility and attract potential clients.
Content Marketing
Content marketing is an important aspect of SEO for law firms, as it helps to attract potential clients and establish a law firm as an authority in its practice areas. Practice area pages and blog posts are key components of content marketing for law firms, as they provide detailed information about a law firm's specific areas of expertise. Properly grouping these pages and articles throughout a website's hierarchy is important for SEO because it helps the visitor to navigate and find relevant information easily.
On-Page SEO
To optimize a law firm's website for search engines, it is important to consider the website's structure. This includes organizing the website's content into clear and logical categories, using descriptive and relevant page titles and meta descriptions, and ensuring that the website is easy to navigate. Additionally, incorporating keywords relevant to the law firm's service page content can also help with better performance. It is also important to use Google Analytics to track website performance and gather data on user behavior to inform further optimization efforts.
Link Building
Building backlinks to a law firm's website can be an important factor in improving search engine rankings, as they signal to search engines that other websites consider the content on the law firm's website to be valuable and relevant. It's important to focus on building quality backlinks from reputable sources such as legal directories, industry-specific websites, and local business directories. Our Law firm SEO experts keep tracking regularly the backlinks to the website using tools like Ahrefs, Majestic, or SEMrush to monitor the quality and quantity of links.
Google My Business
A Google My Business (GMB) listing, also known as a Google Business Profile, is an important aspect of a law firm's online marketing strategy. It allows the firm to appear in the "map pack" or "local pack" of search results when people search for attorneys in their area. Having a GMB listing allows you to provide information about your business to potential customers, such as your firm's hours of operation, contact information, and reviews. It also allows you to post updates about your business, such as new services or promotions.
Local SEO
Local SEO for lawyers involves optimizing not only the firm's Google My Business listing but also the pages on the firm's website to rank in the organic search results for local search keywords. This includes incorporating location-based keywords, such as the city or area the firm serves, into the website's content and meta tags. Our Law firm SEO expert work on building citations, where they mention the firm's name, address, and phone number on other websites, such as legal directories or local business listings.
Hire World-Class Law Firm SEO Company
SEO is both an art and a science, it is difficult in either case. Only companies with a successful track record should you consider recruiting for your business. Additionally, make sure the company you employ is honest with you about its plans and expenses for enhancing your web presence.
If you're ready to discuss what YourDigiLab could entail for your law firm, there are two ways to contact us: You can either fill out the short form below or Call us at +1(801) 895. We prefer the form because it eliminates the need for you to provide your email address and website address to those who answer our phone.