Long before the modern era, robots were limited to the TV screen. Watching Terminator perform all necessary and unnecessary jobs seemed exciting. However, with rising technology, electronics and gadgets started changing our lives. Today, smart devices are the most popular trend all over the globe.
When you focus on things from a futuristic point of view, IoT devices are everywhere. With the introduction of hybrid apps, technology will continue to grow in numerous directions. For this reason, the young generation is giving more attention to smart homes.
As a result, Talking to your television, microwave, tablet, and laptop is getting normal. Moreover, voice assistants like Alexa, Siri, and Google Assistant Are mentioned as must-haves. With a lot to follow, having the best smart home apps downloaded on your phone sounds great!
To make life smarter and easier, we have listed down the 10 best apps that you can download in this case.
The best smart home apps
Smart home technology seems unstoppable! You can find it ruling on Android and iOS development platforms. To control every IoT device from your smartphone, check out the below-discussed apps.
Amazon Alexa

Undoubtedly, Amazon is the kingpin of the modern world. Therefore, the first pick on our list is Amazon Alexa. This stunning smart home app can make you live your dreamy life in the real world.
Besides letting you control all Amazon-enabled devices, this app does much more. It is compatible with many other apps like Lutron Caseta, Philips Hue Smart Bulbs, Nest Learning Thermostat, and Wemo Smart Plug.
Alexa is a user-friendly app that operates through voice commands. It is connected with more than 100 million devices to date. To wake it up, all you have to do is to call its name. You are free to carry your Alexa speakers wherever you like. They turn your smart home blissful by the virtue of your vocals. People are fond of this app for its alternative control system. You can easily download this app to enjoy a wonderful experience.
Home Assistant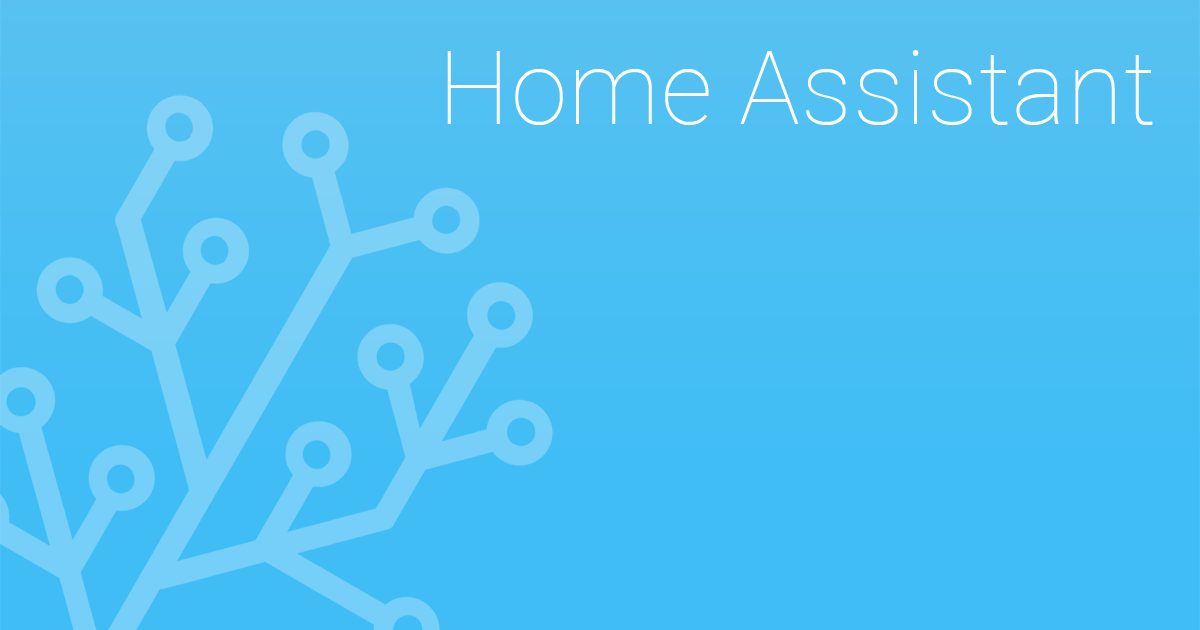 Our next pick, the Home Assistant app is available for Android and iOS both. It is responsible for controlling the main system of your house while keeping privacy concerns. The app is capable of controlling more than 1500 Add-ons and modular plugins. From controlling energy measuring devices to handling alarm systems, the home assistant can do everything.
Also, it can be easily integrated with other smart services and devices. For instance, Philips hue, Amazon Alexa, Apple home kit, and much more. The best part about this app is its automatic integration. As soon as you install this app, it scans every compatible device nearby and starts working.
Google Home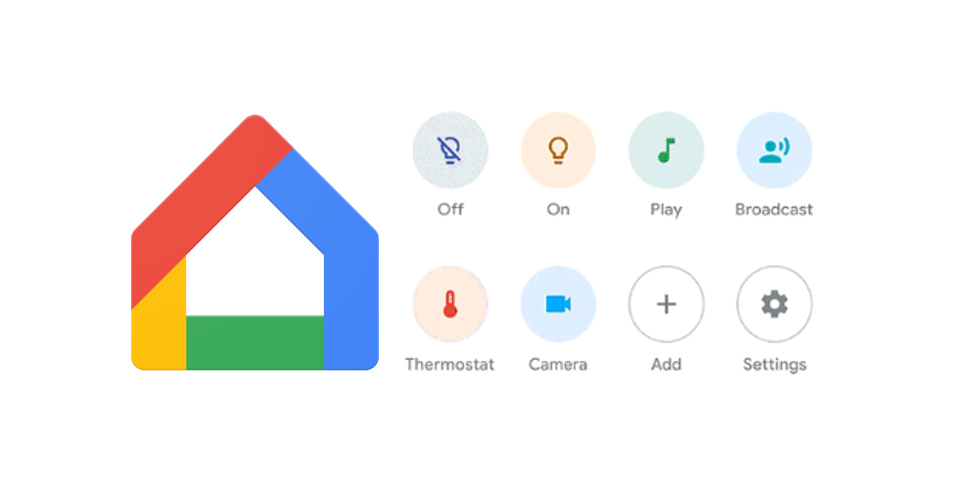 Downloading a smart home app owned by the tech giant itself sounds incomparable. Nothing can beat the charm of the Google Home app for its countless features. It is easily available on iOS and Android development platforms. You can easily control all Chromecast and Google Home devices with this app.
Moreover, it quickly integrates with the security and lighting system. The other gadgets and amenities compatible with this app include Wemo, Philips Hue Smart Bulbs, HoneyWell Home, Samsung SmartThings, and much more. You can also benefit from shortcuts for common functions like Weather check, light control, and news forecast.
Samsung SmartThings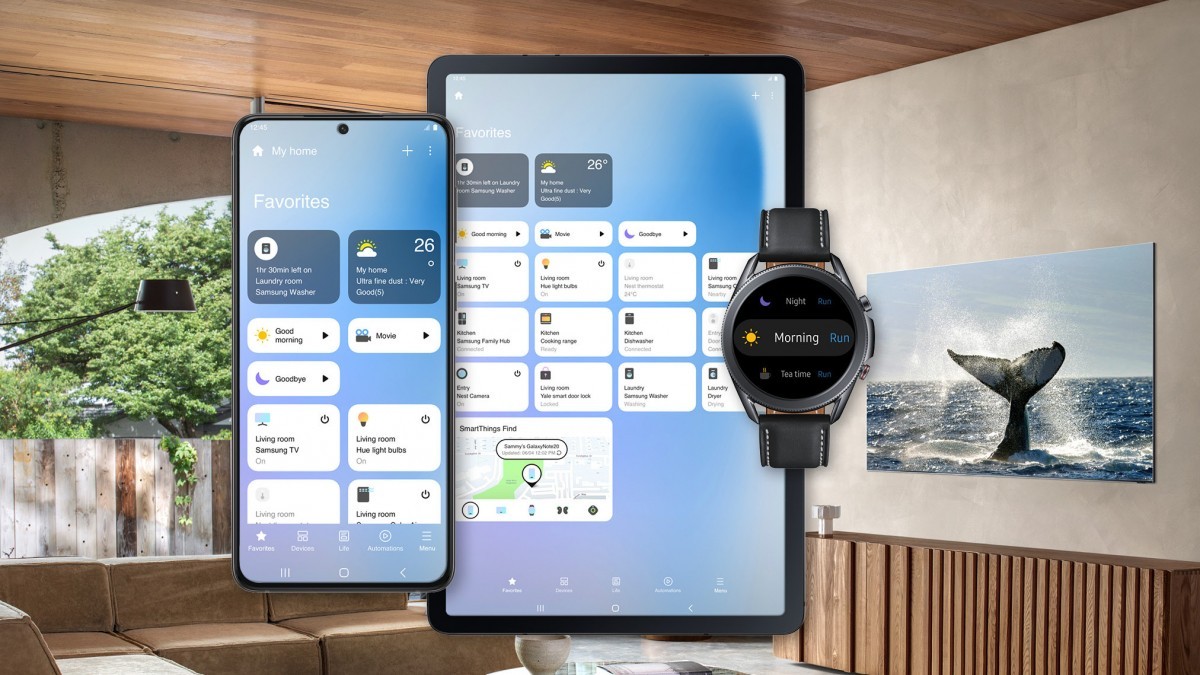 South Korea's Samsung is ready to compete with the popular smart home apps too. Henceforth, the SmartThings app to our list. It adds to the possibility of living in an IoT-enabled home. The samsung smartthings app is handy enough to help you control Smart electronics like refrigerators, dishwashers, dryers, and more.
Also, it lets you check the status of all connected devices easily. Many popular smart home devices are compatible with this app for better performance. These include Assure Lock Home Security System and Netgear Arlo Wire Security Camera. Keep in mind, that this app is entirely cloud-connected. Therefore, get the best connection to keep this app in use.
IFTTT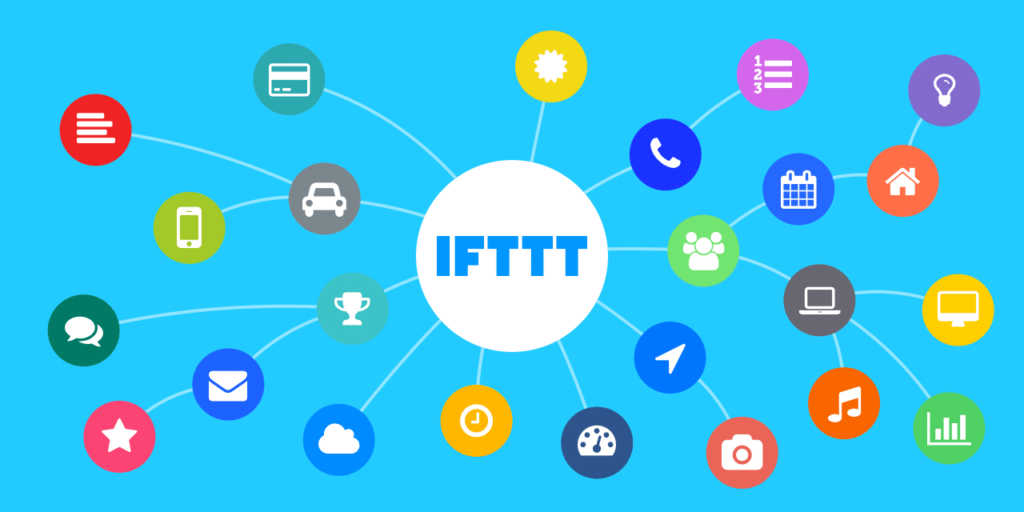 The unique name of IFTTT makes it stunning as a smart home app. It is more like a customizable home automation service. Anyone with multiple smart plugs in their house will fall in love with this app quickly. It includes widgets through which you can control your devices from your smartphone at once.
By providing a manual control system, IFTTT lets you create customized switching. The app works ideally if you're not looking to create unlimited buttons. It also provides an array of services that you may not find in other smart home apps. According to reports, it currently has more than 20 million registered consumers.
Olisto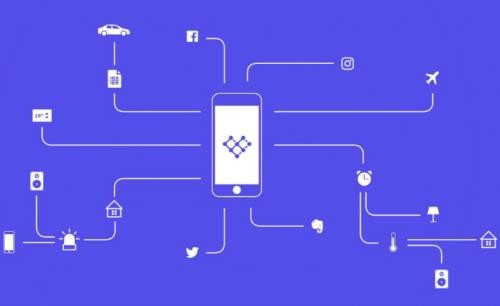 You may not find or list it as an actual home automation app. However, it is a stunning platform to help you automate different smart home devices. In response, these devices easily communicate with each other and make living easier. The commonest tasks that this app can perform include light control, door lock, and scheduled functions.
Also, you can automate a few smart gadgets like smart cameras, smart watches, smart security systems, etc. Remember, this app is not everyone's thing. If you are an automation and configuration freak, invest your time in Olisto. Download it now and automate your home!
Wemo

The Wemo app serves as a one-stop solution for controlling your smart home devices. It comes with an array of smart devices connected through a WiFi bridge. The app lets you vocally control the entire lighting system. Also, it enables smart lighting that works in accordance with the sunlight.
We are fond of its 'Away' mode that randomly turns on the lights when your house is empty. Wemo is downloadable from the App Store Play Store for its quick performance and smooth functionality. Its unique features transform your home into an IoT-enabled place of living.
Honeywell Home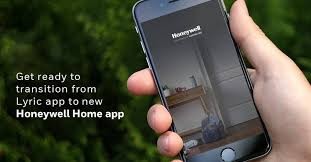 Our next pick is the Honeywell home app. It helps you connect a series of smart home devices and control them from a single stop. People love this app for its security system and air purification. From preventing water leakage to controlling the thermostat, it can do everything. Also, it notifies the user about the status of every connected IoT device.
The basic reason to add this app to our list is its geofencing feature. This function lets you create a customized perimeter around your place of living. As soon as you step out of this perimeter, the app turns back to its default settings. You can download it from the App Store and Google Play Store.
Danalock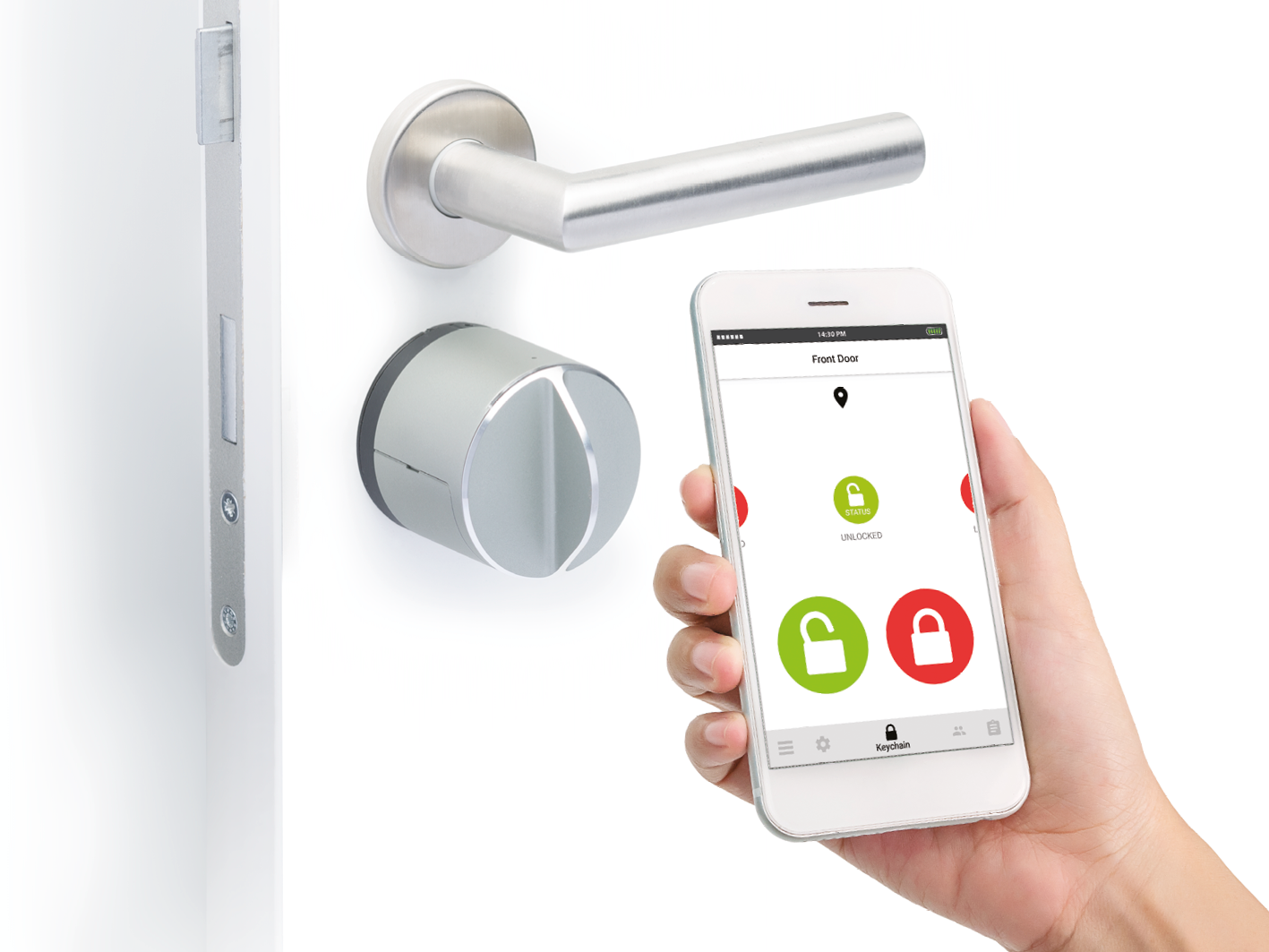 Whenever you plan to set up a home automation system, give Danalock a try. This app is a great partner for smart homeowners as it comes with a user guide for easy installation. Also, it provides a flawless security system with manual and automatic integration. You can also monitor your house when your smartphone is within its Bluetooth range.
Moreover, Danalock provides GPS-enabled unlocking and locking whenever the homeowner enters and leaves the house. It keeps sending and receiving push notifications to inform about the door status. Besides, it has a smooth performance along with handy functionality.
Ecobee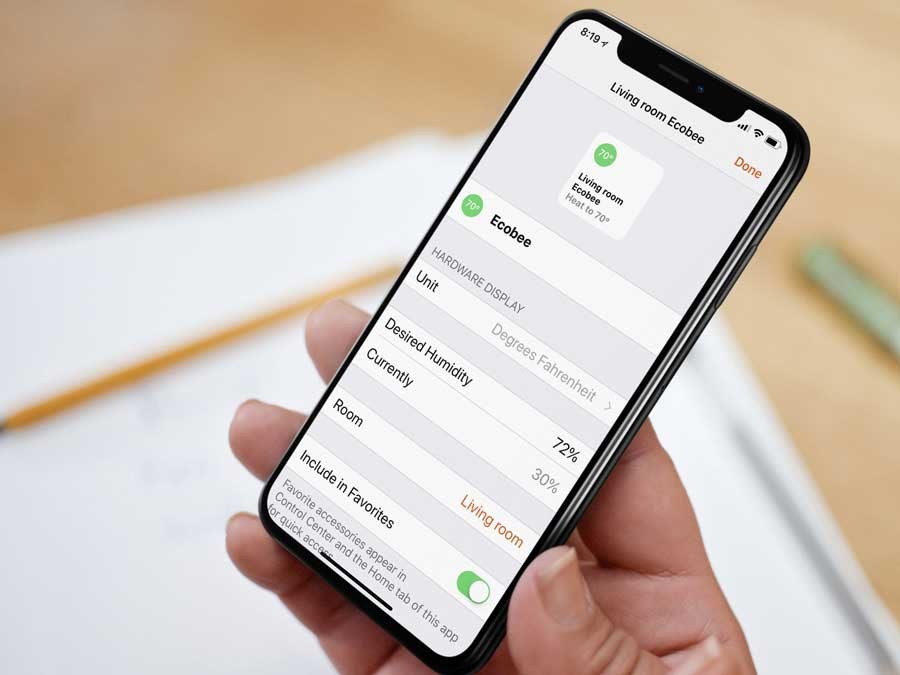 Our last pick is the Ecobee app. This smart home automation platform lets you control your home's temperature easily. As a result, you can set up a favorable atmosphere to keep your surroundings fresh. Moreover, it offers various features like comfort settings as per the weather and month.
What's more, is the customized thermostat setting for particular guests or your pet? The app also helps save significant energy by turning on the 'Away' mode. It makes sure to turn off unnecessary lighting when your house is empty.
The Bottom Line
Smart home apps are the best examples of the latest technology. You can download each of these on your smartphones and automate your place of living. If you have been using any smart home apps, share in the comments below. Also, review any other apps that we have missed!
The modern era welcomes new technology and life-savvy ideas. Developers and entrepreneurs can also create their apps or consult any leading company to launch a similar yet futuristic app for IoT-enabled homes!
How is your
website's SEO?
Use our free tool to get your score calculated in under 60 seconds