American-made software and communications platform Snapchat is a huge success. It mainly consists of text and pictures that can only be viewed for a short period of time before they disappear forever. It's evolved past just snapshots in recent times. They have updated with new content during the past day. Find out the places where companies and individuals can show us commercials. Many other AI chatbots have since entered the market, in response to OpenAI Chatagapt's popularity. One of the most promising of these is Snap's My AI.
Snapchat's AI Gender Filter is an interesting feature that lets you customize the gender identification of your personal AI chatbot. As a result, you may now have a more meaningful experience with your virtual friend by tailoring your interactions with it to your unique personality and tastes.
Using OpenAI's cutting-edge ChatGPT language model for artificial intelligence, My AI is far more than just another chatbot. Its goal is to be a virtual companion that can carry on meaningful discussions, respond with witty one-liners, and generally improve your Snapchat experience.
Think of how much more fun your Snapchat conversations would be if you had access to an AI chatbot that learned your tastes and adapted to them. With My AI, you can fully immerse yourself in the wonders of artificial intelligence because of the countless ways in which you can interact with the system.
A Step-by-Step Guide: How To Change Snapchat AI Gender
The most asked question related to Snapchat is 'How do you switch the gender of Snapchat's AI? Given the fact that you are unable to provide your Bitmoji a gender in particular, you would like to give it a more feminine or masculine look by customizing its clothes, as well as haircut, and features of the face. Additionally, you can give your Bitmoji an out-of-this-world look by playing around with different hair and skin colors. Here is a a proper guide for it:
Firstly, Start By Launching Snapchat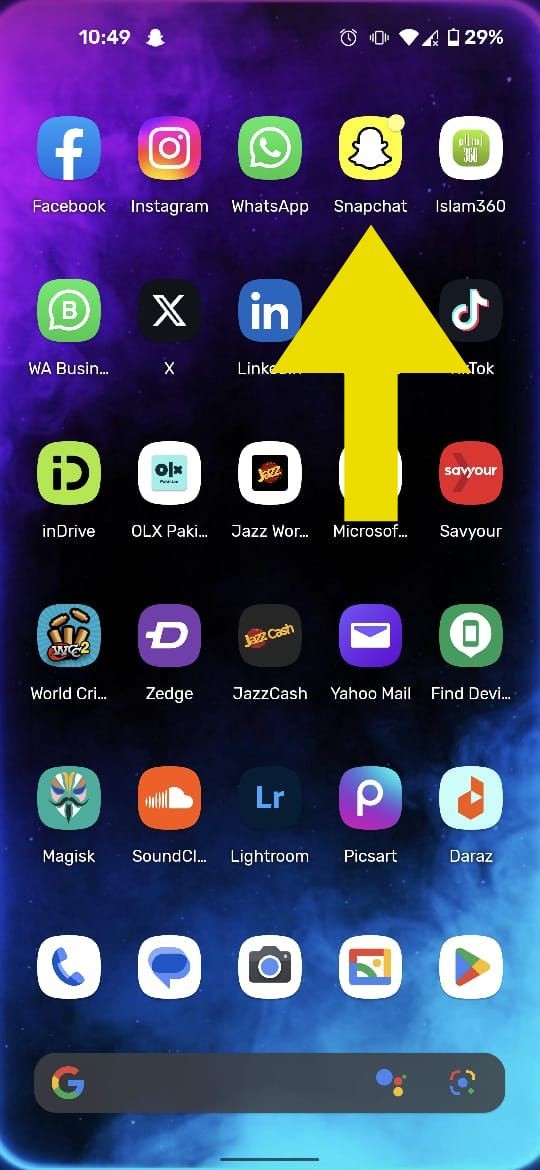 All you have to do is open up the Snapchat on the device you are using. It is much easier to find the yellow icon of Snapchat on Android. Iphone users can also find this new-iconic logo in the app store as well easily.
Secondly, The Step Is To Find "My AI."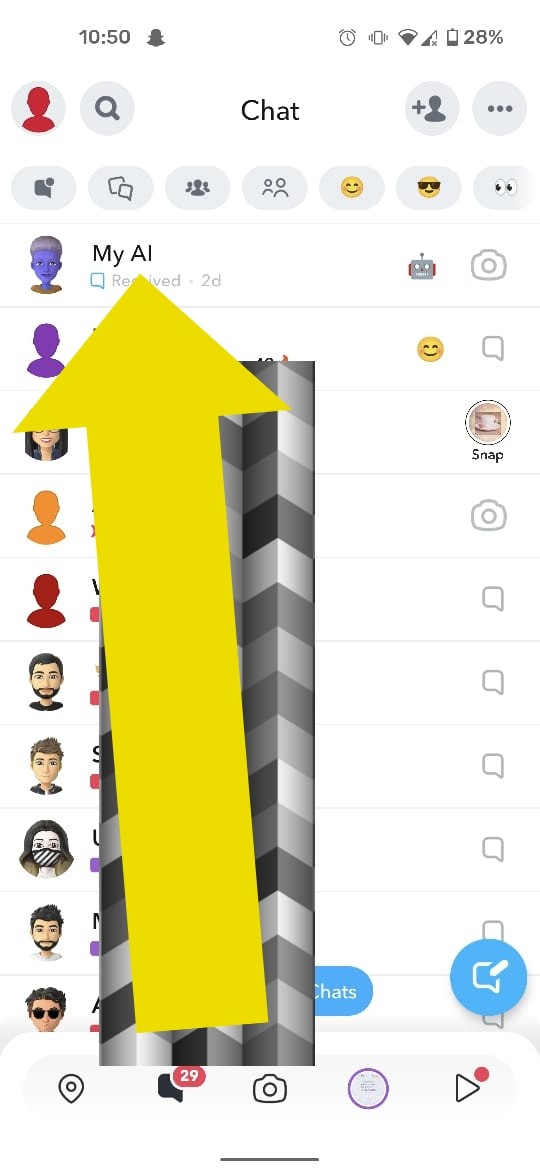 After you have downloaded and opened the Snapchat application, you have to select the profile icon available at the upper right corner. Can't find the ' My AI' ? its not that difficult, you just simply have to scroll down and you will find it.
Thirdly, Launch Your AI Chatbot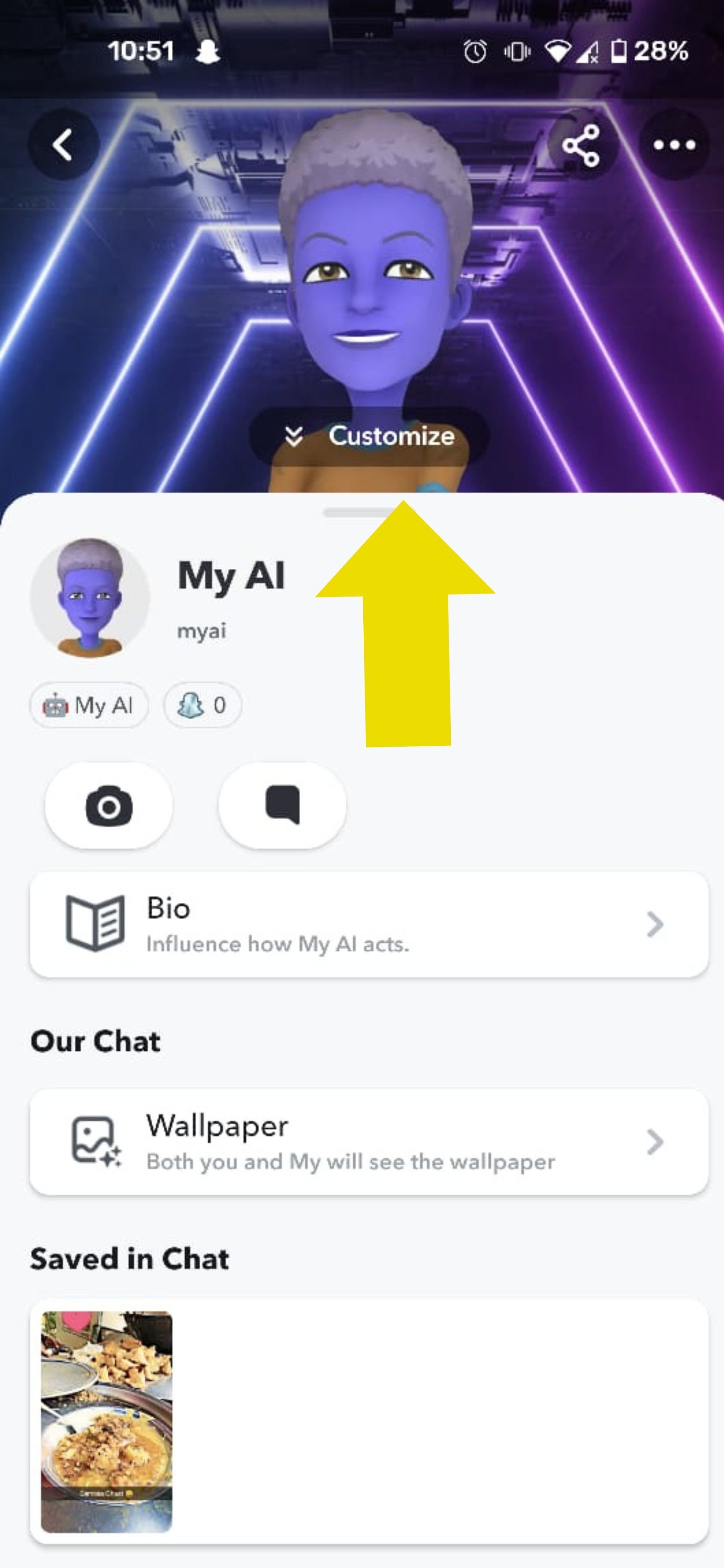 If you tap on the "My AI" button, you'll be taken to the "Friends" section page of your AI chatbot's profile.
Fourthly, Change The Gender Of Your AI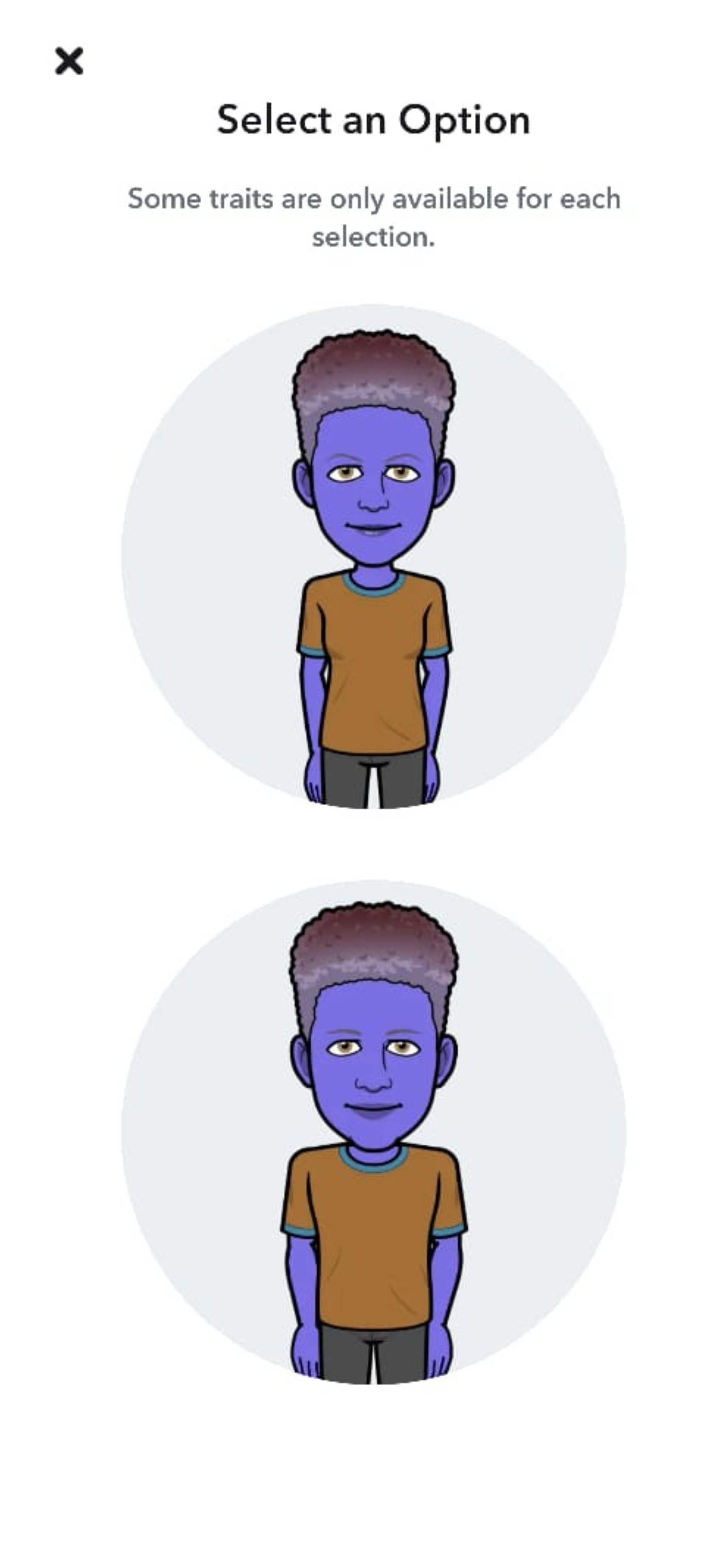 You can modify the Snapchat AI chatbot's gender by clicking on the "Gender" option. There will be an option to choose from with the gender options. You just have to choose the gender you want. As you've just noticed, your AI chatbot can take on whatever persona you like
Fifthly, Modify Your Artificial Intelligence Chatbot To Your Liking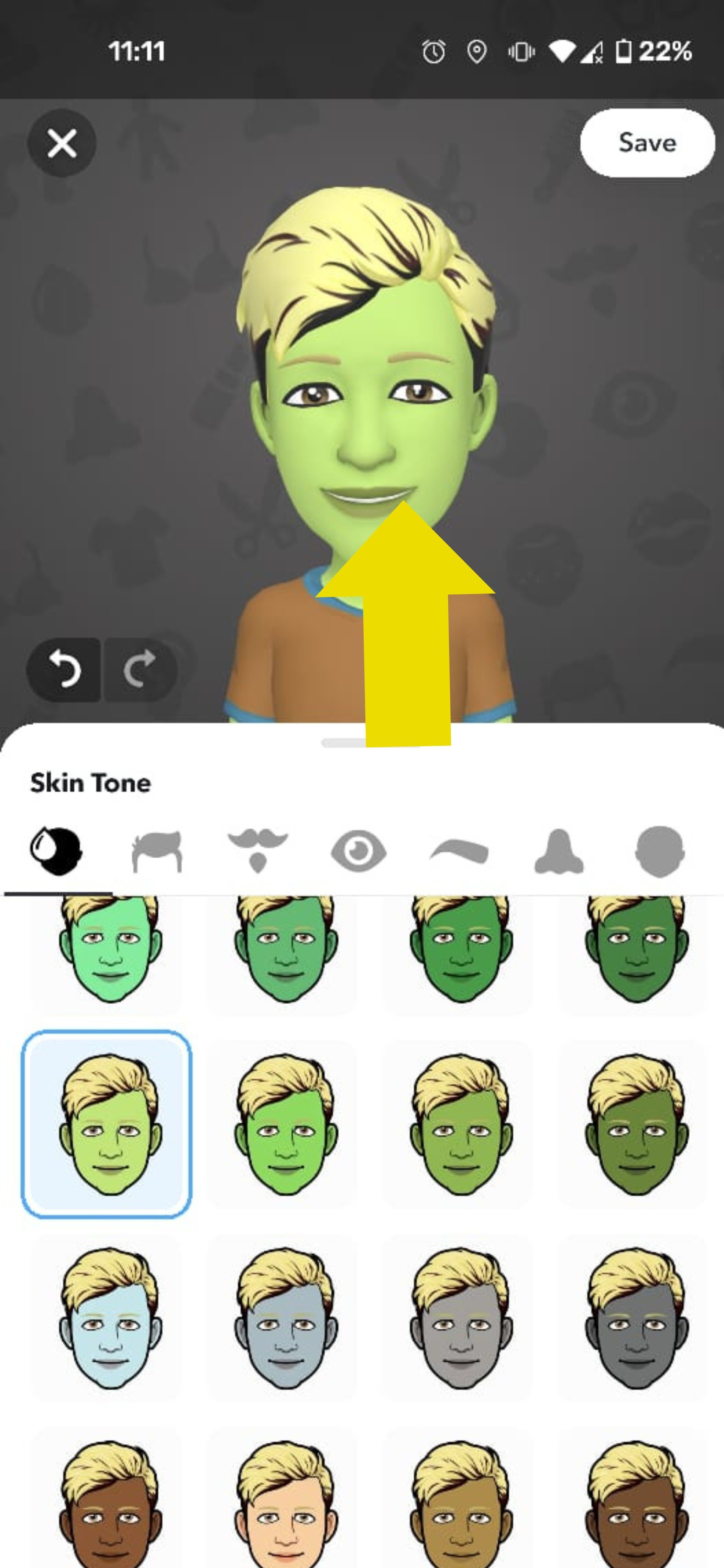 You'll find a ton of customization possibilities in your AI chatbot's friendship profile. The AI chatbot you create can have its name, header, skin tone, and even haircut customized by you.
Sixthly, Publish Your Modifications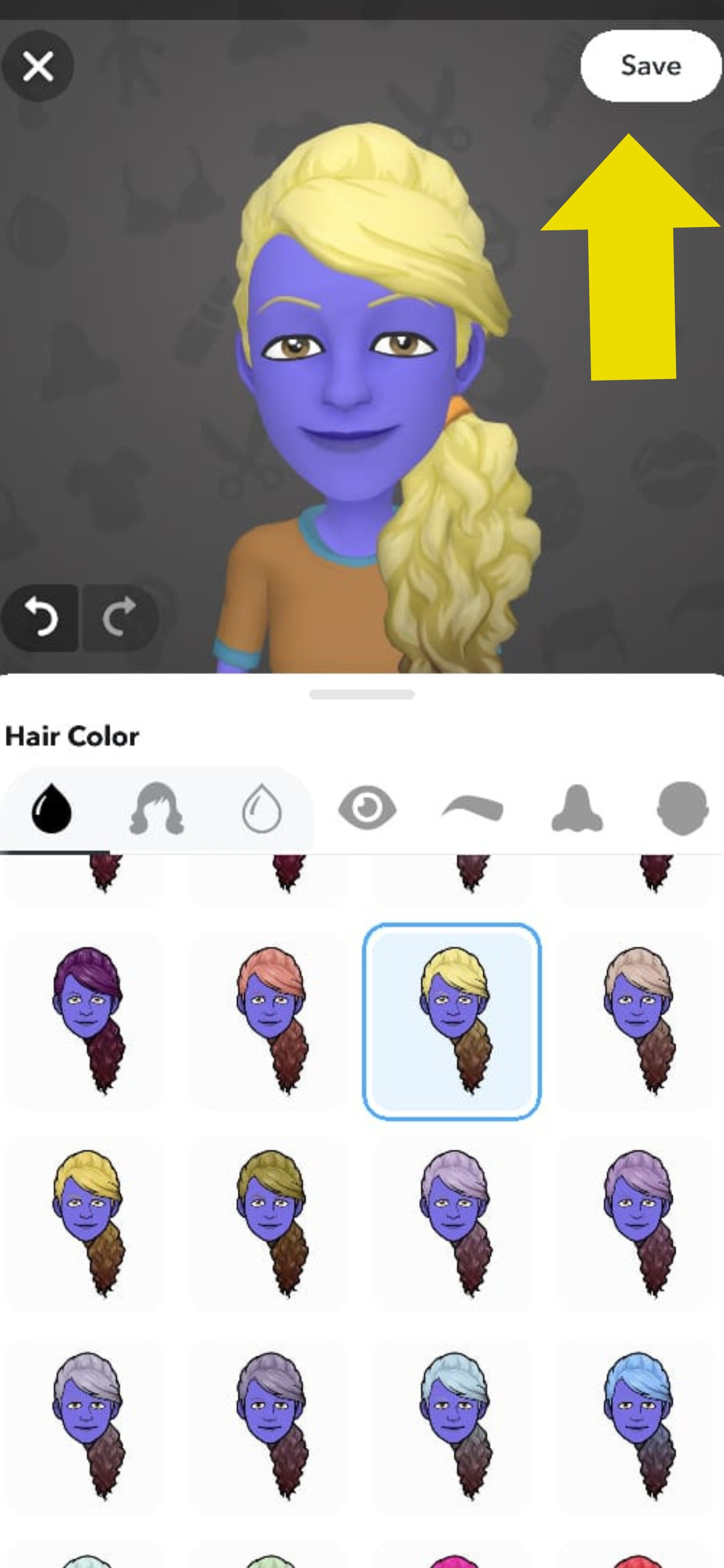 Don't forget to save your modifications after having fun personalizing your AI chatbot. After selecting "Save," your customized AI chatbot will be ready to go.
Learning about the Latest AI Chatbot Trends and Features
Even Snapchat's artificial intelligence chatbot features are ahead of the curve. The addition of 3D Bitmoji into your AI chatbot is the newest invention you won't would like to miss. This fresh feature dramatically improves the fun and authenticity of the way you communicate. It's not easy to fathom, but 3D Bitmoji is an AI chatbot that not just responds to your messages, but also copies your facial expressions. It adds your AI chatbot personality by giving it a face and a way to recreate what you're saying in chat.
Conclusion
Snapchat is phenomenally successful social media networking app that has become popular for its advanced features and continued growth. Snapchat welcomes you in its world by giving you control over the whole AI experience, down the gender of your chatbox and other subtleties. This post will introduce you to the exciting world of Snapchat's AI gender filter and explain how to make it work for you. Whether you're already a Snapchat pro or curious about giving it a try, you'll find all you need here. Learn how to unlock your AI chatbot's full capabilities and change your Snapchat AI's gender.
Without even facing any kind of a difficulty, you can change and personalize the gender of your AI chatbox. All you gotta to is follow the steps properly and not miss anything. Its easy peasy lemon squeezy also you can explore the related keywords too for example, look into terms like "Snapchat AI bot" and "change gender on Snapchat Android." Despite the current lack of Snapchat AI customization, playing around with the capabilities that are accessible can improve your chatbot experience. Explore Snapchat's AI features and learn how it might help you.
How is your
website's SEO?
Use our free tool to get your score calculated in under 60 seconds