Apple enthusiasts and technology aficionados eagerly anticipate the arrival of iOS 17, the latest iteration of Apple's cutting-edge operating system. With exciting features and enhancements, iOS 17 is poised to revolutionize the mobile experience. From its innovative communication tools to improved Siri activation and interactive widgets, iOS 17 preview showcases the transformative potential of this upcoming release.
In this article, we take a closer look at the remarkable features iOS 17 brings and discuss its compatibility with different iPhone models. So, let's dive into the world of iOS 17 and explore the possibilities it holds.
Unveiling the Features of iOS 17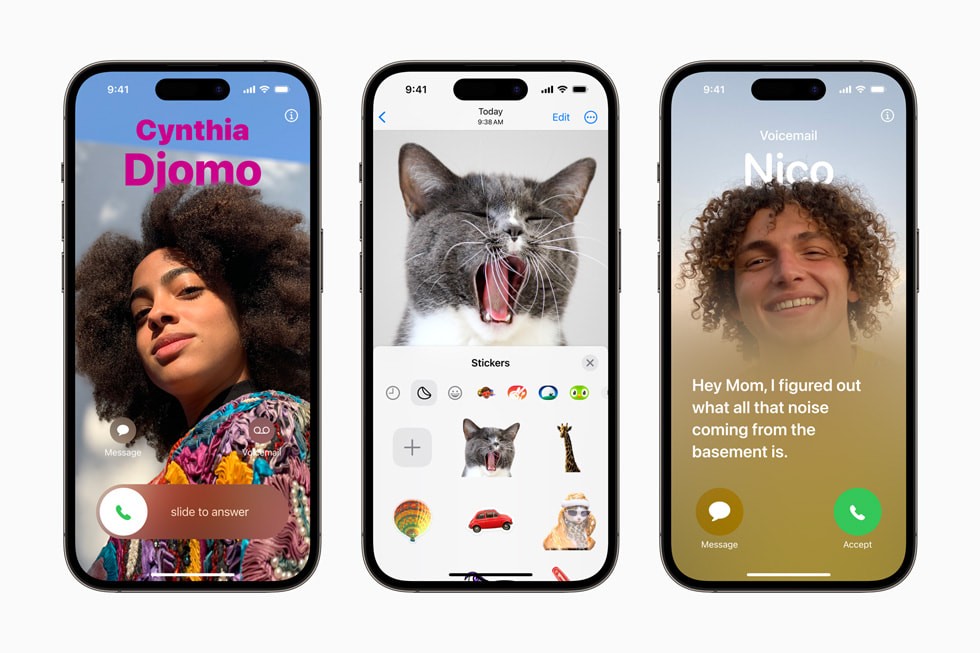 Enhanced Communication
iOS 17 significantly updates Messages, Phones, and FaceTime, offering improved communication tools. Users can look forward to a seamless and engaging experience when connecting with friends and family.
FaceTime on Apple TV with Continuity Camera
iOS 17 introduces the convenience of using FaceTime on Apple TV, allowing users to enjoy video calls on the big screen. With Continuity Camera, capturing and sharing moments during FaceTime calls becomes even more effortless.
Animated Stickers from Live Photos
iOS 17 empowers users to create animated stickers directly from Live Photos, adding a touch of creativity and personalization to their messages.
Enhanced Autocorrect
Say goodbye to frustrating typos! iOS 17 includes improvements to the autocorrect feature, resulting in more accurate suggestions and reducing errors in your text.
Simplified Siri Activation
iOS 17 streamlines the Siri experience by eliminating the need to say 'Hey' before activating the virtual assistant. This enhancement ensures quicker and more efficient voice commands.
StandBy Mode
Introducing StandBy mode, iOS 17 intelligently manages device usage during inactivity, optimizing battery life and improving overall efficiency.
Interactive Widgets
iOS 17 introduces interactive widgets that provide users with at-a-glance information and quick access to frequently used features. Stay informed and save time with these handy additions.
Mood Tracking and Journaling
iOS 17 incorporates mood tracking and journaling tools, allowing users to monitor and record their emotional well-being. These features provide a valuable resource for self-reflection and personal growth.
Enhanced Sharing of AirTags and AirPods
iOS 17 enhances the sharing experience of AirTags and AirPods, making it easier to manage and locate these valuable accessories. Stay connected and keep track of your virtual devices effortlessly.
Compatibility with iPhone Models
iOS 17 is designed to be compatible with a wide range of iPhone models, including:
iPhone 14 and iPhone 14 Plus
iPhone 14 Pro and iPhone 14 Pro Max
iPhone 13 and iPhone 13 mini
iPhone 13 Pro and iPhone 13 Pro Max
iPhone 12 and iPhone 12 mini
iPhone 12 Pro and iPhone 12 Pro Max
iPhone 11
iPhone 11 Pro and iPhone 11 Pro Max
iPhone XS and iPhone XS Max
iPhone XR
iPhone SE (2nd generation or later)
Please note that iOS 17 discontinues support for iPhone 8, iPhone 8 Plus, and iPhone X. These older devices will not receive the iOS 17 update. However, they can still enjoy the features and enhancements of previous iOS versions.
A few days back, Apple redesigned iCloud.com that resembles with iPad's home screen to give the website a significantly more contemporary look.
Exploring the iOS Beta Program
For those eager to experience iOS 17 before its official release, Apple offers the iOS beta program. By joining the beta program, users can gain early access to iOS 17, test its features, and provide valuable feedback to Apple for further refinements.
To participate in the iOS beta program, visit the Apple Beta Software Program website and follow the instructions to enroll your device. It's essential to remember that beta versions may contain bugs and stability issues, so installing them on secondary devices or creating backups is advisable to avoid any inconvenience.
Conclusion
With its exciting features and improvements, iOS 17 sets the stage for an enhanced mobile experience. From enhanced communication tools to improved Siri activation and innovative widgets, iOS 17 offers a host of functionalities designed to make your daily interactions seamless and enjoyable. Whether it's tracking your mood or effortlessly sharing devices, iOS 17 is packed with features that cater to your unique needs.
As iOS 17 compatibility extends to a wide range of recent iPhone models, users can eagerly anticipate the benefits of this groundbreaking operating system. And for those who can't wait, the iOS beta program offers an exclusive opportunity to explore iOS 17 before its official launch.
Embrace the future of mobile technology with iOS 17, where innovation and convenience converge to transform how you interact with your iPhone.
Frequently Asked Questions
What are some standout features of iOS 17?
Standout features of iOS 17 include enhanced communication tools, FaceTime on Apple TV, animated stickers from Live Photos, improved autocorrect, simplified Siri activation, StandBy mode, interactive widgets, mood tracking, and enhanced sharing of AirTags and AirPods.
Which iPhone models are compatible with iOS 17?
iOS 17 is compatible with iPhone 14, iPhone 13, iPhone 12, iPhone 11, iPhone XS, iPhone XR, and iPhone SE (2nd generation or later). It does not support iPhone 8, iPhone 8 Plus, and iPhone X.
How can users get early access to iOS 17 features?
Users can participate in the iOS beta program to gain early access to iOS 17 features. By joining the beta program, users can test the new features and provide feedback to Apple for further improvements.
How is your
website's SEO?
Use our free tool to get your score calculated in under 60 seconds