Top 10 Football Streaming Apps for Android & iOS 2023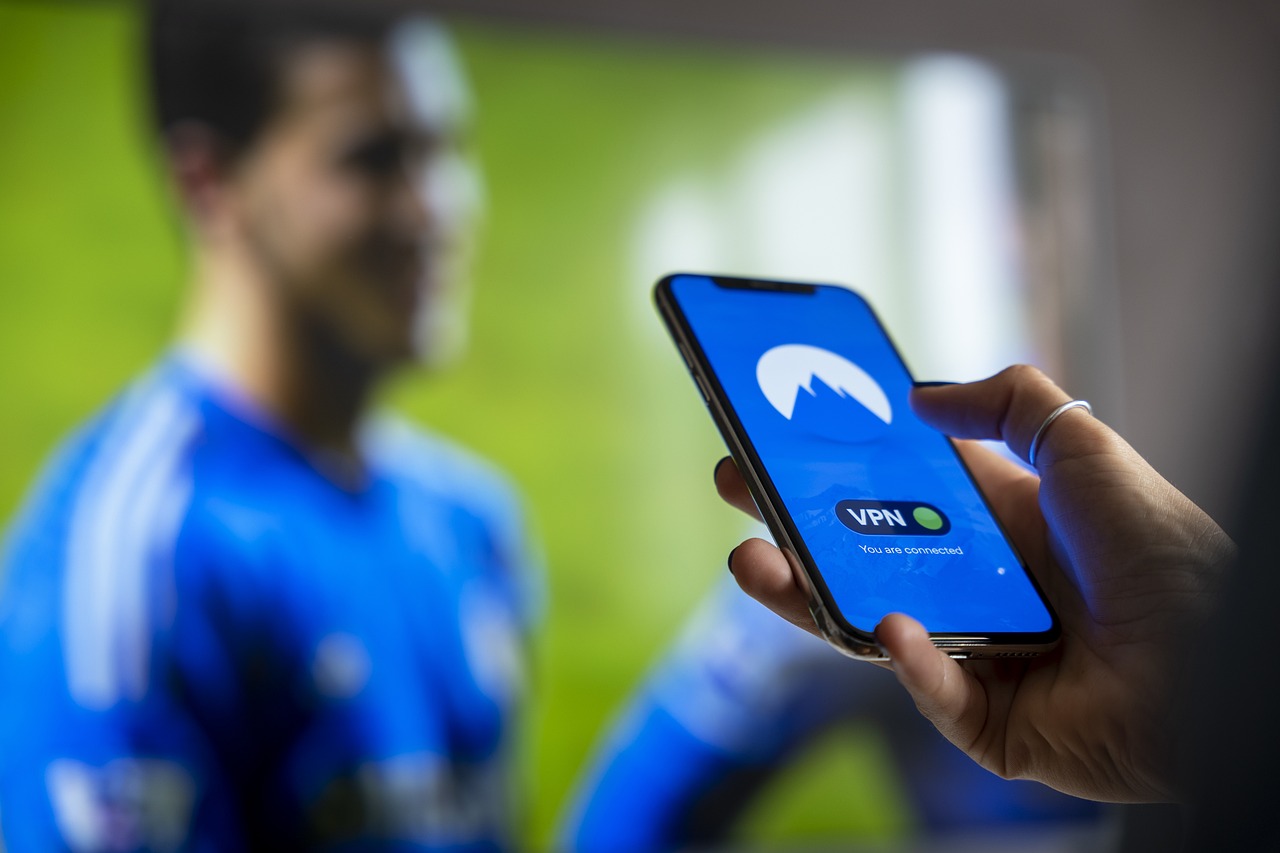 Calling all football fanatics! Brace yourselves for a groundbreaking revolution in how you experience the world's most beloved sport. Gone are the days of frantically searching for reliable streams or settling for grainy videos. It's time to elevate your football viewing game with the top apps in 2023.
Picture this: having a front-row seat to every heart-stopping goal, captivating dribble, and spine-tingling save at your fingertips. With these cutting-edge apps, you'll never miss a moment of football magic, no matter where you are. From live matches to in-depth analysis and personalized features to real-time updates, these apps will immerse you in a world of football frenzy.
Ready to embark on a thrilling journey through the top football streaming apps? Prepare to unleash your passion, ignite your excitement, and experience football like never before. Get ready because kickoff is just moments away!
Criteria for Selecting the Best Football Streaming Apps

Selecting the right football streaming app can make all the difference in your viewing experience. To identify the best apps, we have carefully evaluated several criteria:
1. Video Quality and Streaming Speed: We understand the importance of crystal-clear visuals and seamless streaming. The apps we recommend prioritize high-definition video quality and ensure smooth playback, providing an immersive viewing experience.
2. Availability of Live Matches and Highlights: The ability to watch live matches as they happen and access to highlights and replays is a key factor. The apps on our list offer comprehensive coverage, keeping you up-to-date with the latest goals, saves, and game-changing moments.
3. User Interface and Ease of Use: A user-friendly interface is vital for effortless navigation and a seamless browsing experience. The apps we have chosen boast intuitive interfaces, allowing you to easily find matches, explore features, and personalize your preferences.
4. Additional Features: Beyond live streaming, the best football streaming apps provide extra features to enrich your experience. These may include real-time scores, news updates, statistics, and player profiles, enhancing your understanding and enjoyment of the game.
Top 10 Football Streaming Apps
1. SofaScore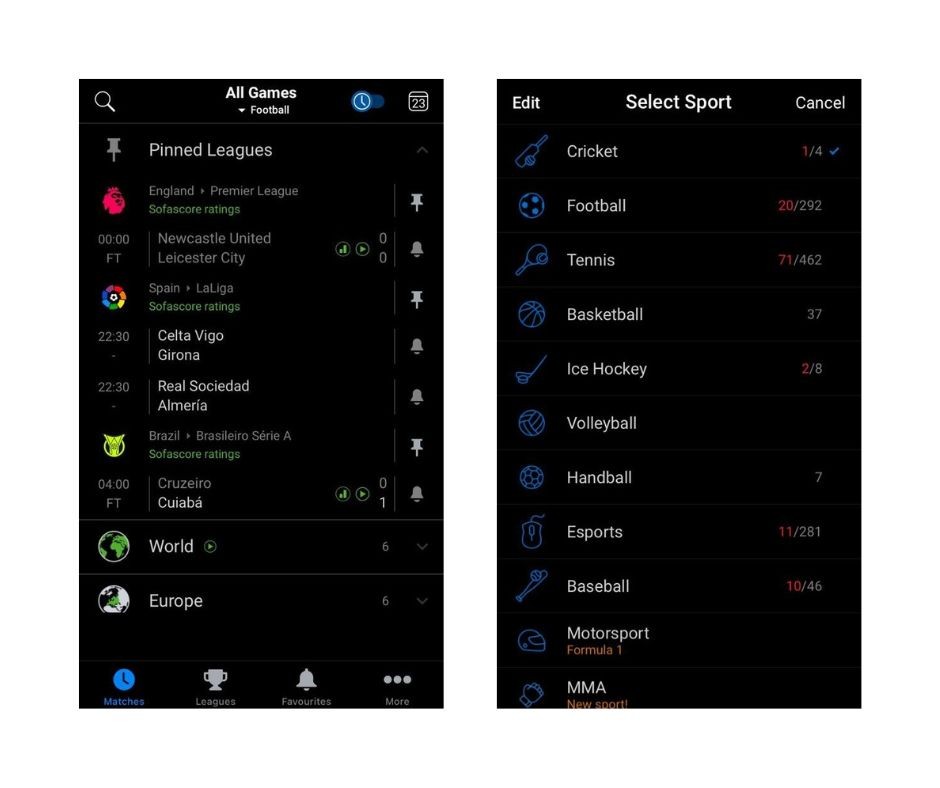 SofaScore is a complimentary app providing football aficionados with live scores, match schedules, and in-depth statistics. Although it doesn't offer live match streaming, it is an excellent companion for staying updated on the latest football happenings. Download SofaScore to enhance your football-watching experience.
2. beIN SPORTS CONNECT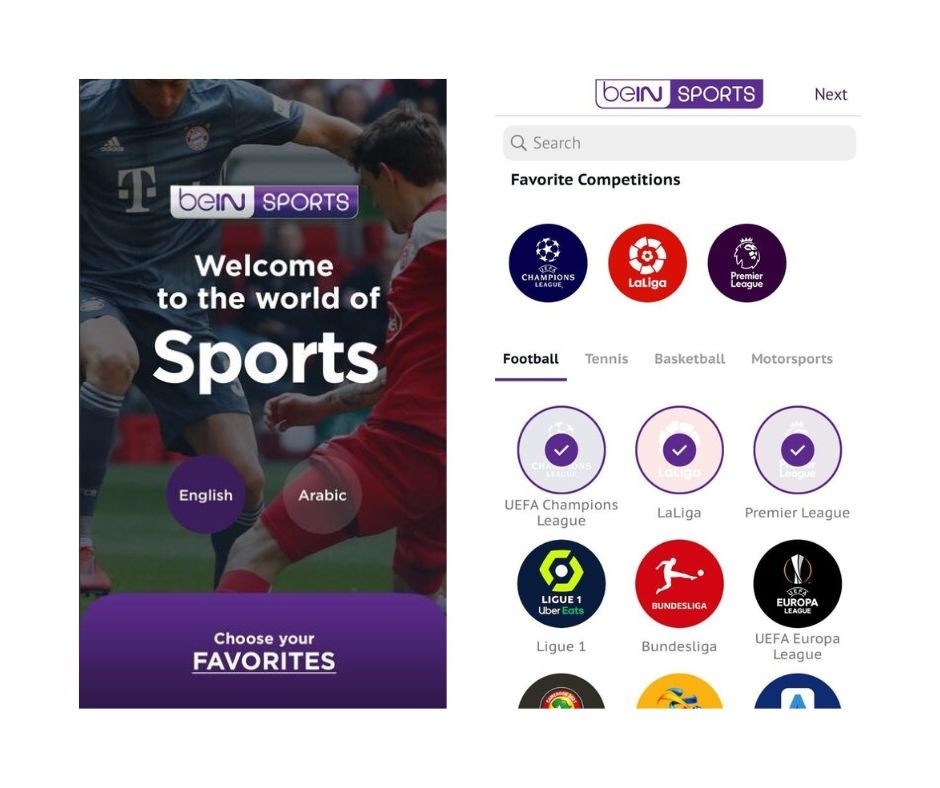 beIN SPORTS CONNECT, a subscription-based streaming app, brings live football action to fans' fingertips. Covering a variety of leagues and competitions, such as La Liga, Serie A, and UEFA Champions League, this app is perfect for those seeking a dedicated football streaming experience.
3. ESPN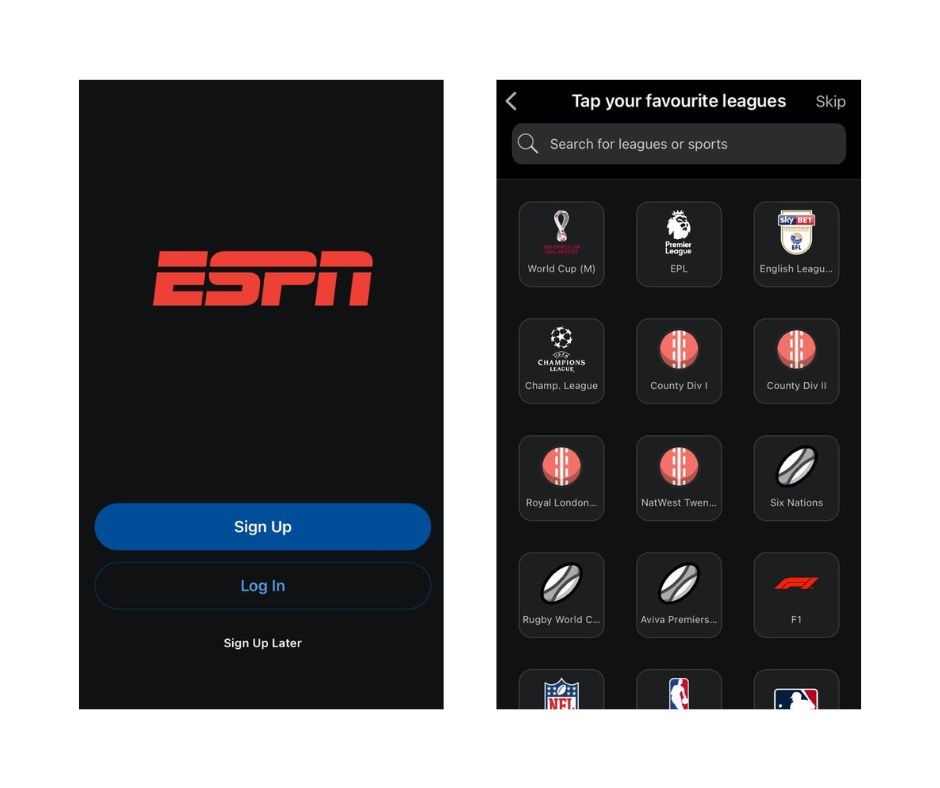 ESPN is a popular football streaming app that offers in-depth coverage of matches from various leagues and tournaments. Besides live matches, the app includes analytical features and highlights. This app provides a comprehensive football viewing experience, but subscriptions may be required.
4. LiveScore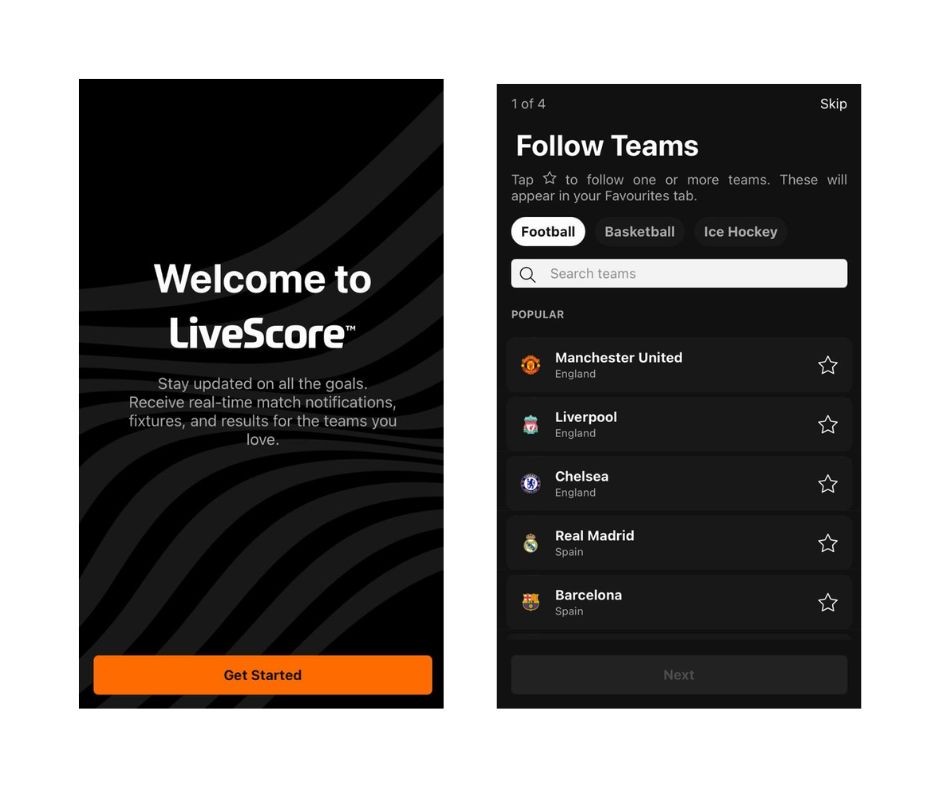 LiveScore provides live football match streaming in a simple and easy-to-use manner. In addition to providing real-time scores and statistics, it covers a wide range of leagues. Keep up with the latest football news using this free app.
5. CBS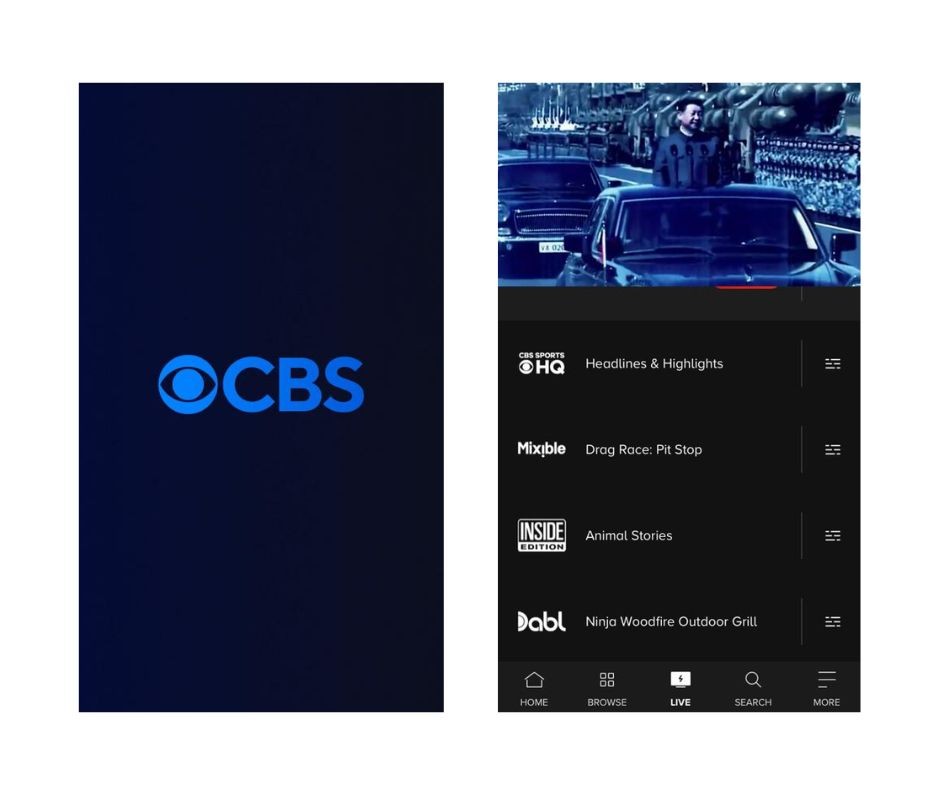 CBS Sports broadcasts live football events, including college football games. There is extensive coverage, highlights, and expert commentary. Despite the fact that a membership is necessary to access all services, the app provides an excellent football streaming experience.
6. NBC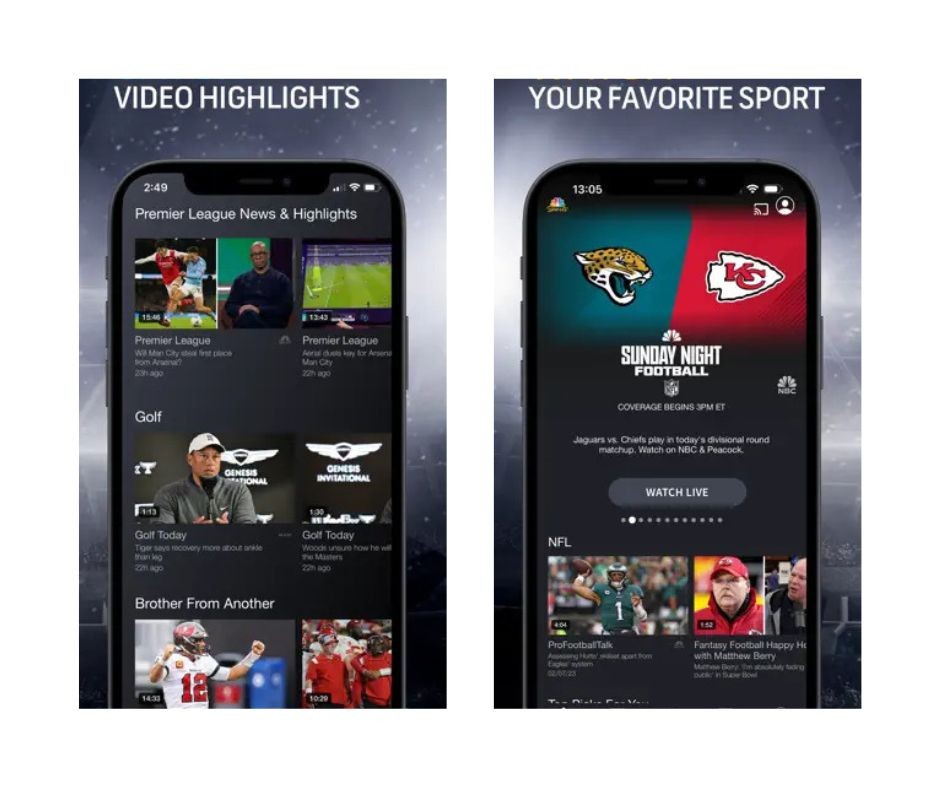 NBC Sports is an excellent option for Premier League fans. Highlights, interviews, and in-depth analysis are available in addition to live streaming. It provides in-depth coverage of football events. However, some information may need a membership.
7. AOS TV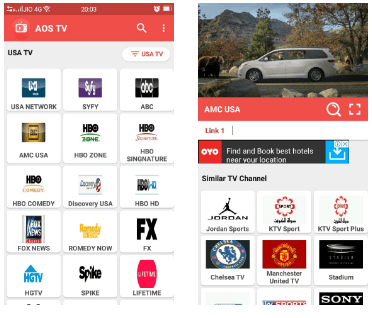 AOS TV is a top-rated app for watching live football on iPhone and Android smartphones. The website claims to offer over 1000 live-streaming channels, films, news, and TV series that can be accessed anywhere in the world.
Although most of its channels are unavailable due to system difficulties, it is a free choice for watching live streaming of your favorite football event.
8. UEFA.tv
UEFA.tv is a new platform for football fans, providing an immersive experience displaying the finest European sports. The software delivers flawless streaming on Android and iOS devices thanks to its user-friendly layout.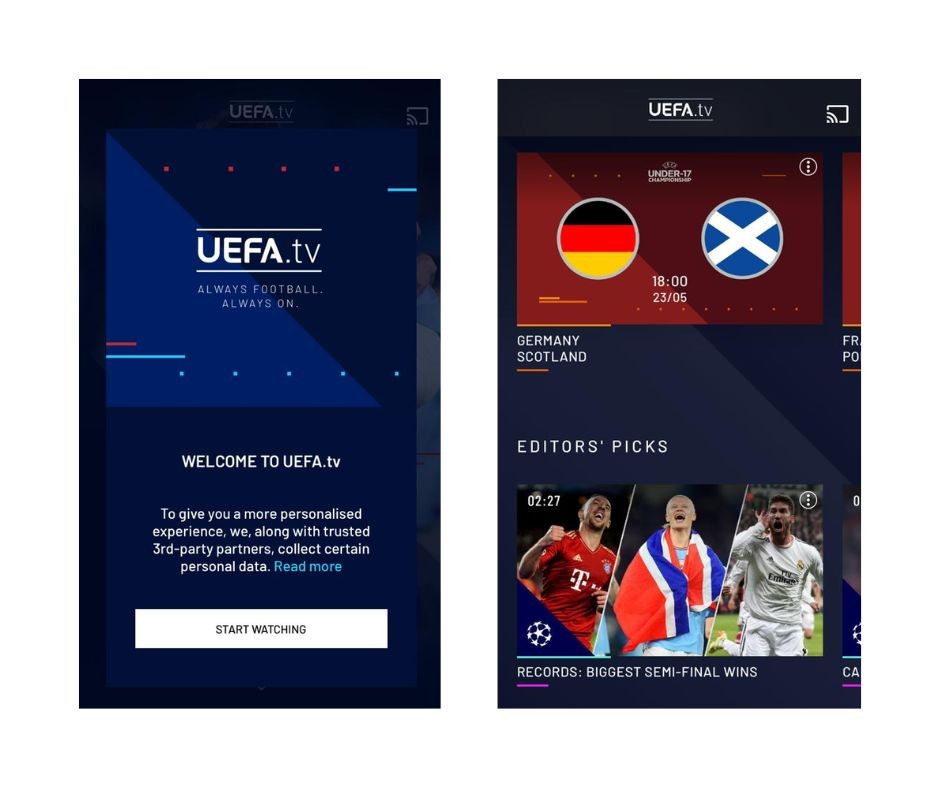 Enjoy the excitement of live UEFA competitions, such as the coveted UEFA Champions League and Europa League. Witness incredible battles, jaw-dropping goals, and heated rivalries that define European football.
9. SuperSportDStv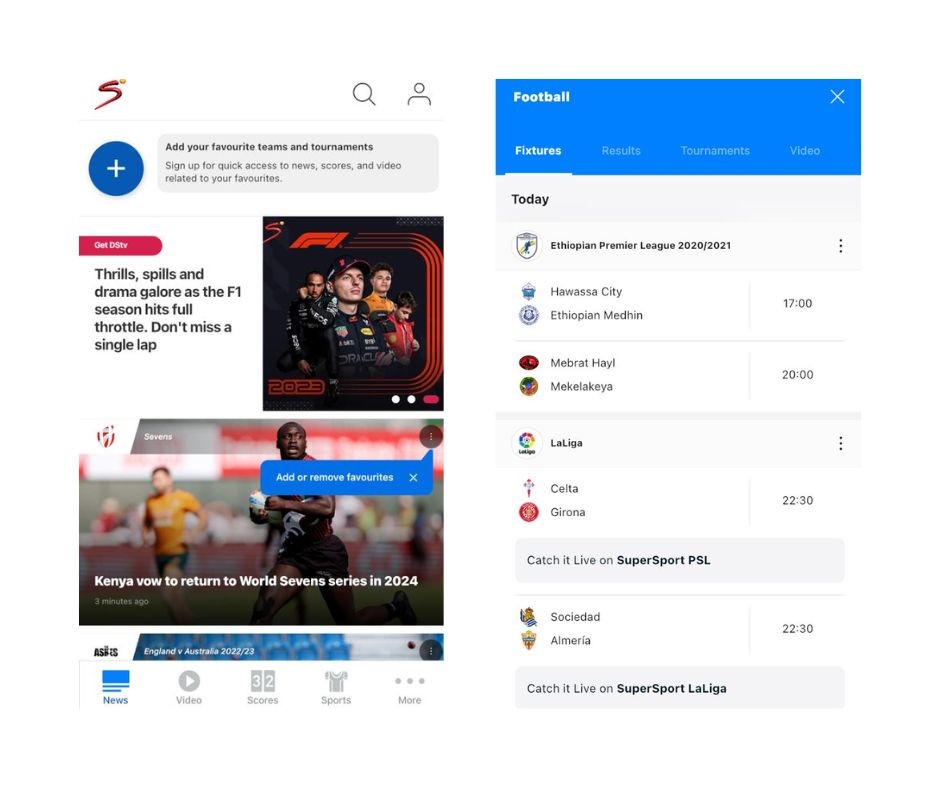 SuperSportDStv Now App provides live sports streaming, including football, with a seamless experience. Offering extensive coverage of various leagues, it's a must-have app for football fans with a DStv subscription.
10. Sky Sports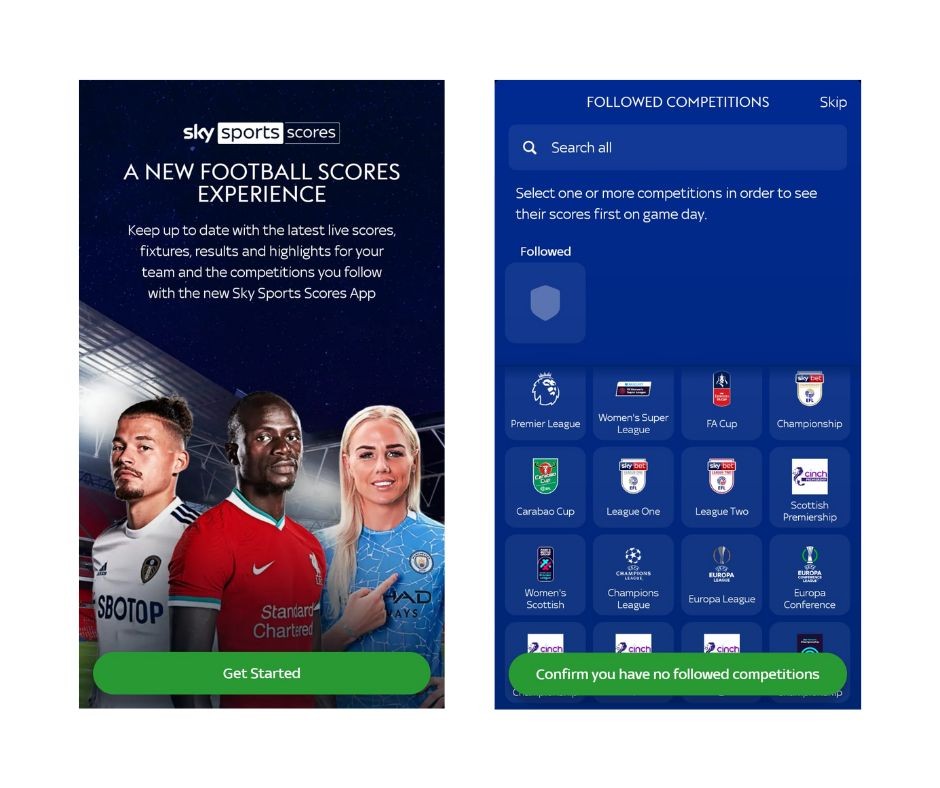 Sky Sports delivers an unmatched sports viewing experience, presenting live football events from premier leagues globally. Boasting crystal-clear video, insightful commentary, and up-to-the-minute updates, this platform has gained popularity among avid football followers desiring all-encompassing coverage and unique content on their gadgets..
Conclusion
Football streaming apps have revolutionized how we experience the game, bringing excitement and drama directly to our devices. Each app discussed in this article offers unique features, ensuring you can find the perfect fit for your preferences and requirements. Whether you prioritize video quality, live match availability, user interface, or additional features, an app on this list will meet your needs. So, don't miss out on a goal or match-changing moment—explore these apps, discover your favorite, and elevate your football streaming experience to new heights. Happy streaming!
Frequently Asked Questions
Can I watch my favorite team's past matches on these football streaming apps?
Many apps provide access to on-demand content, including match replays of your favorite teams.
Are there options for multi-language commentary available on these football streaming apps?
Several of these apps offer the option to choose different languages for commentary to cater to a diverse audience.
Can I download matches for offline viewing on these football streaming apps?
It depends on the app. Some streaming apps allow users to download matches for offline viewing, while others may not offer this feature.